Xinjiang's cotton town transforms into textile hub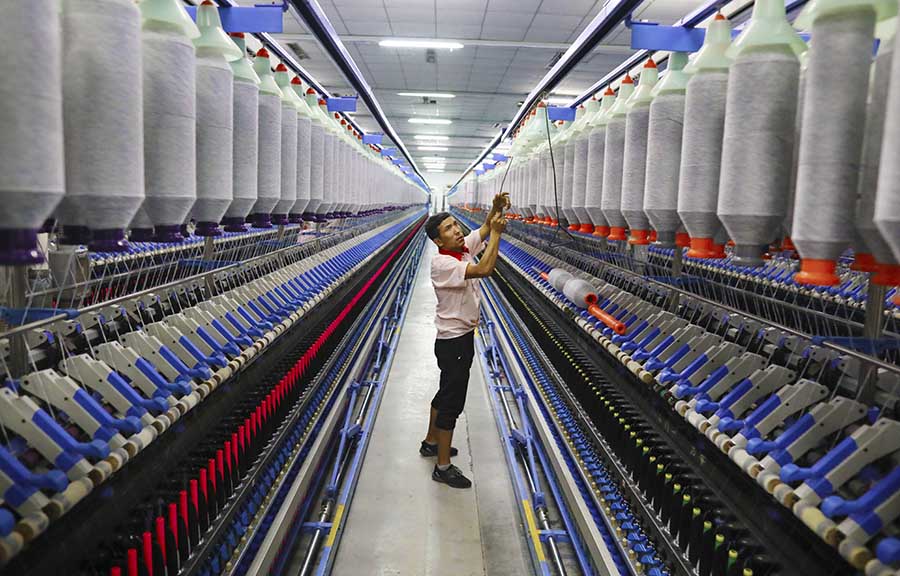 A worker seen working in an assembly line at a company in the textile industrial park in Aksu, Northwest China's Xinjiang autonomous region. The photo was taken on May 17, 2017. [Photo by Zhu Xingxin/China Daily]
Aksu, a city in southern Xinjiang, also traditionally known as a cotton town, will soon be home to a new Textile Industrial Park, designed to link China's cotton exports to Central Asia and Europe.
The Xinjiang Uygur autonomous region has become the nation's largest cotton producer during the past 22 years, which now accounts for about 60 percent of the aggregate production. Aksu has also become a major planting area.
About 70 textile companies, including apparel-making giants such as Youngor, have built and developed factories at the industrial park, which pumped a total of 15.58 billion yuan ($2.27 billion) in 2016.
Facing West and Central Asia, Xinjiang has also connected China and neighboring countries, participating in the Silk Road Economic Belt, under the Belt and Road Initiative.