The breathtaking height of adventure
Share - WeChat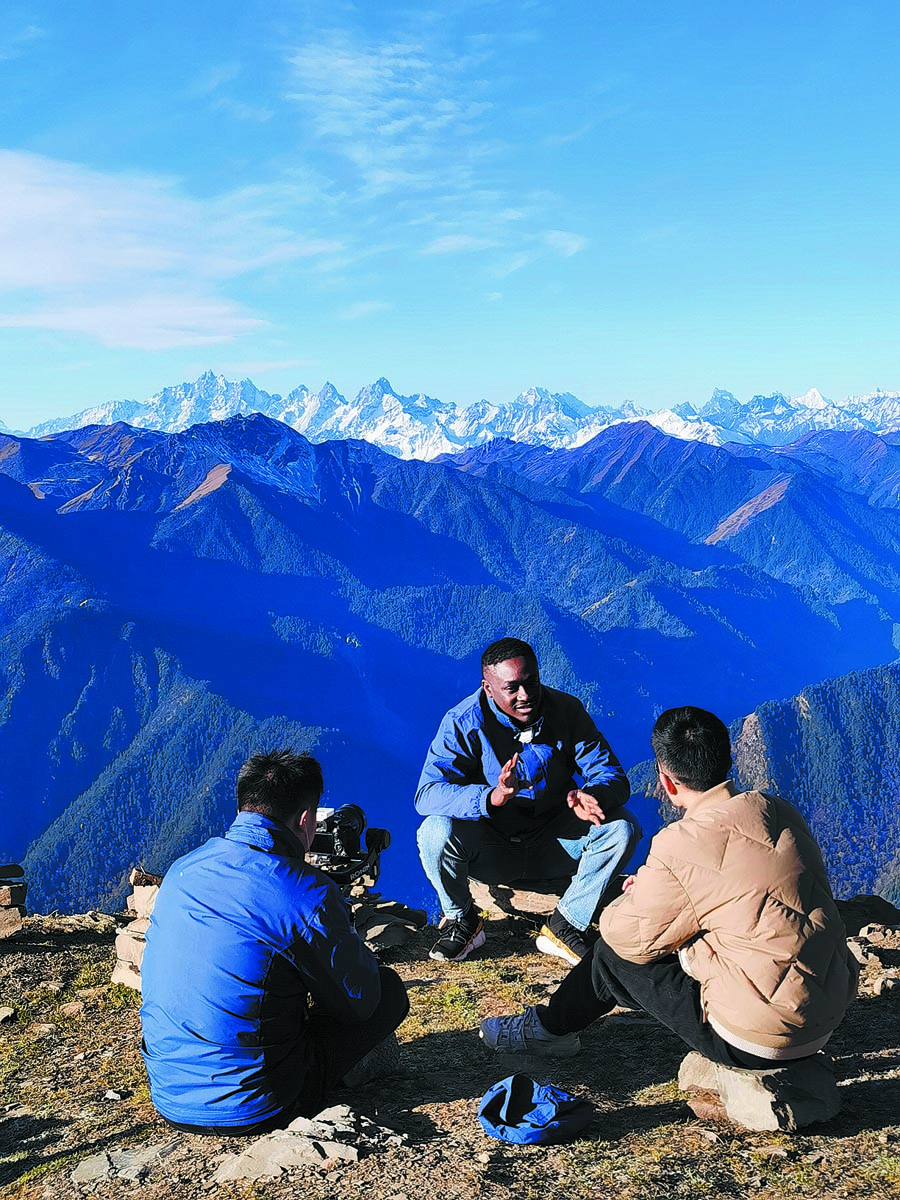 Baoxing has the Dawa Genza scenic spot in Yaoji Tibetan town, which is home to a mountain boasting Asia's largest 360-degree viewing platform. On top of the mountain, which is 3,866 meters above sea level, visitors can live in a tent hotel so that early risers can see the sunrise, the sea of clouds, the snow-capped Jiajin Mountain and wild goats on the boardwalk down the summit.
American associate professor Shi Wenyuan, who is Wanatowski's colleague, recently took photos of the starry sky at night and the sea of clouds during the daytime, and felt that it was worth the trip, especially when the sunrise came.
Yaoji has a population of more than 5,000 people, 95 percent of whom are Tibetan villagers. Visitors to the township can feast on Tibetan meals and join the famous guozhuangwu, a style of traditional Tibetan folk dance that is performed by a group of people dancing in a circle, around a bonfire at night.
Isaac Owusu Asante from Ghana has visited Baoxing with Wanatowski and Shi. A young expert in architecture, he says that he had seen the achievements of rural revitalization when he came across the houses in Yaoji.
Han Dan contributed to this story.