The breathtaking height of adventure
Share - WeChat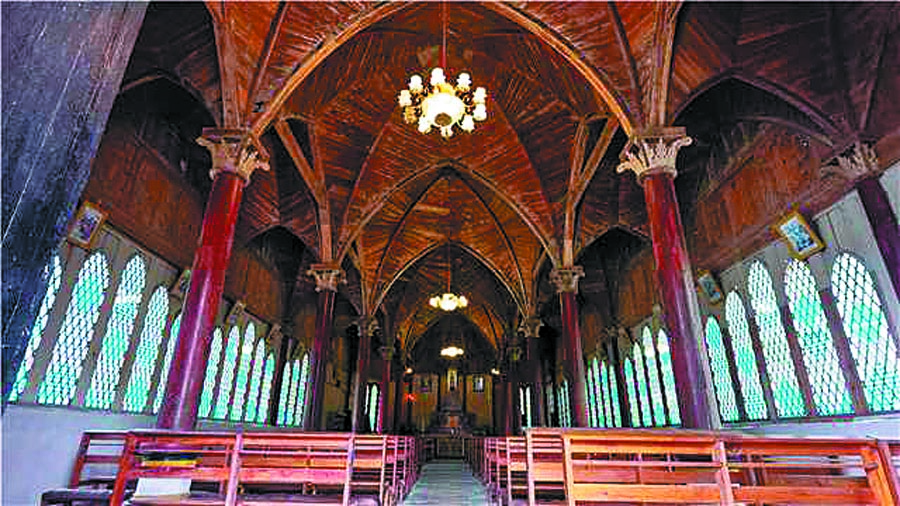 In April 2019, 47 Frenchmen from David's home city visited the church to commemorate the 150th anniversary of his scientific discovery of the panda.
A descendant of David, 72-year-old Jean David, was amazed to find out that the church, where Armand David lived and worked 150 years ago, was so well preserved. He stood for a long time in front of David's photos in a newly-opened hall on the panda's origin. "I saw many of the materials on display for the first time", he says.
The year 2014 marked the 145th anniversary of David's scientific discovery of the panda and the 50th anniversary of the establishment of diplomatic relations between China and France.
On March 18 that year, Luo Weixiao, a 64-year-old citizen of Ya'an, set out from the Dengchigou Catholic Church, and spent nearly four months cycling about 15,000 km to arrive at Espelette on July 10 that year. Because of his promotion of the panda culture along the way, Luo was referred to as "Grandpa Panda".
Just 3 kilometers from the Dengchigou Catholic Church is the Baoxing County Giant Panda Cultural Publicity and Education Center, which covers more than 20,000 square meters and has two residents — Xing Rui, a 14-year-old male panda, and Ying Mei, a 20-year-old female. Seeing them frolicking and drinking water during his recent visit to Baoxing organized by the county government and Vision Sichuan Magazine of Sichuan Daily Group for expatriates in Chengdu, Sichuan, Dariusz Wanatowski, pro-dean of the University of Leeds and Southwest Jiaotong University Joint School in Chengdu, says that he had not seen pandas so close before, and they were cute.