Chinese technology shines at World Cup
Share - WeChat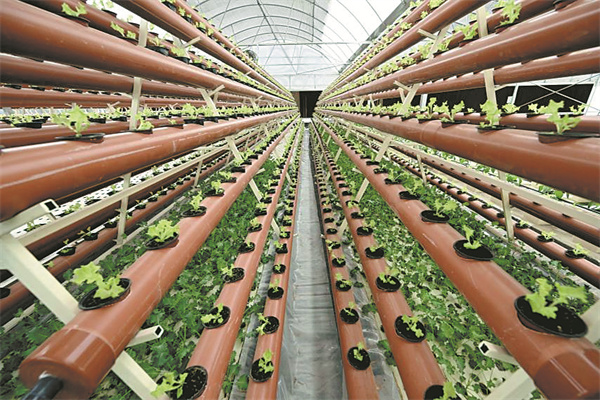 From advanced agriculture to underground irrigation systems, country's advances on display at global event. Zhao Jia reports.
The curtain has come down on the 2022 FIFA World Cup but there are still some things from China at the global football extravaganza that remain a source of interest, even though the national team didn't qualify.
From stadiums and brand marketing to cultural derivatives, Chinese products were like stars in the sky, visible throughout the quadrennial football competition, like the Chinese-built Lusail Stadium and Chinese-made electric buses.
Among them were also lettuce and rape grown on the Alfardan family farm with the help of Chinese agricultural technology, and perhaps household names like Lionel Messi and Cristiano Ronaldo, and players and football fans from all over the world ate vegetables "grown by China".
Agriculture is difficult in Qatar due to the scarcity of water and limited arable land. The country relies heavily on imports for vegetables, meat and other agricultural products.
The Alfardan family farm, located north of the capital Doha, is an oasis in the desert.
The Alfardans set up a family farm, the Wahat Al Shafalahia in 1975 to sell sustainably-farmed homegrown produce, with the vision of propelling Qatar to the top of the region's agricultural industry.
It is now making use of cuttingedge agricultural technology from the Institute of Urban Agriculture, which is part of the Chinese Academy of Agricultural Sciences, and was responsible for growing vegetables for the participating World Cup teams.