The breathtaking height of adventure
Share - WeChat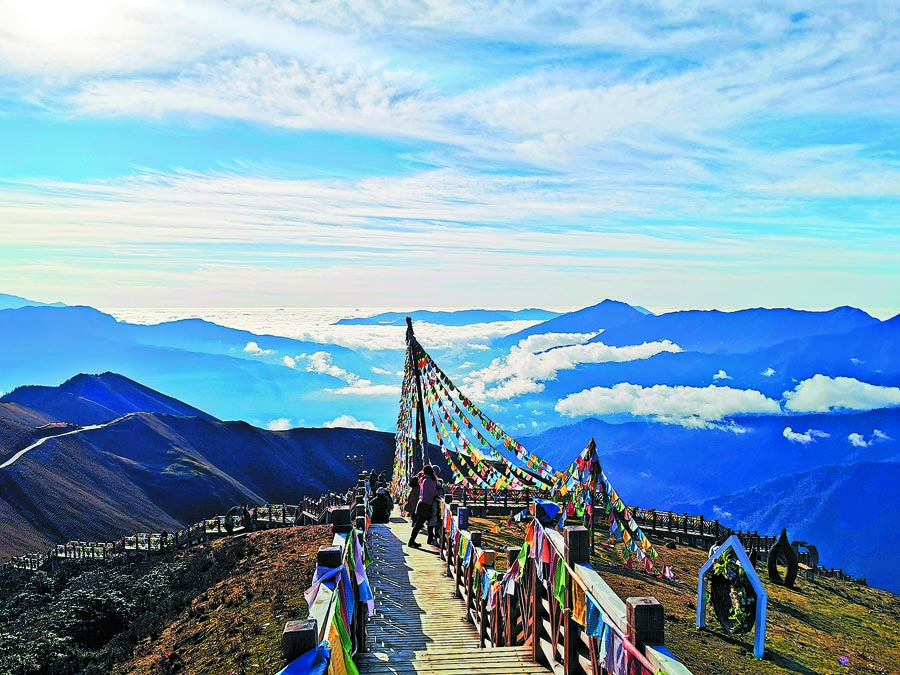 From the base of Jiajin to its final peak, several hundred people perished during the 40-km hike. Some who were so exhausted that they had to rest were unable to get back on their feet, Dong Biwu, a Long March veteran, told American journalist Agnes Smedley in Yan'an, northern Shaanxi, in 1937.
Despite the awe-inspiring Jiajin, the more temperate Baoxing is known to visitors as the habitat of the giant panda, one of the most iconic animals in the world. Located on the western edge of the Sichuan Plain, Baoxing is an important ecological area in the upper reaches of the Yangtze River. It covers 3,114 square kilometers, 99.7 percent of which is mountainous. Three quarters of the land is in the core area for the protection of pandas.
From 1957 to 1982, China sent 24 pandas as national gifts to nine countries. Seventeen of those animals were from Baoxing.
After 1982, China no longer sent pandas as national gifts abroad, but adopted the way of cooperative research. More than 50 pandas and their descendants went abroad in this way, according to a display in the Dengchigou Catholic Church.
China's fourth panda census, the results of which were released in 2015, tallied 1,864 wild pandas as of the end of 2013. Of those, 181 were in Baoxing.