Biography paints author in bearable lightness
Share - WeChat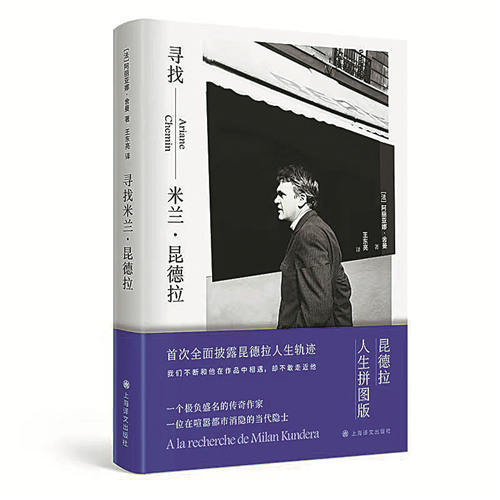 A year later, in his home country, all of his works were banned and he was expelled from his teaching position at the Academy of Performing Arts in Prague.
In 1975, Kundera went into exile in France with his wife Vera, teaching for a living while continuing his writing. He was stripped of his Czechoslovakian citizenship in 1979 and, in 1981, became a naturalized French citizen. In 1993, Czechoslovakia became two countries, the Czech Republic and Slovakia.
His Czech citizenship was restored in 2019 and the following year, he was awarded the Franz Kafka Prize for Literature, given by the Franz Kafka Society and the city of Prague.
Kundera shuns publicity and has turned down media appearance requests since the mid-1980s.
However, A la recherche de Milan Kundera, by Le Monde reporter Ariane Chemin, reveals hitherto unknown stories about the writer, and events surrounding allegations he was a "police informer".
A 2008 Czech magazine article reported that, according to a police report, in 1950, Kundera had denounced Czech pilot and political dissident Miroslav Dvoracek, which resulted in the latter being sent to prison for 14 years.
Most Popular