Framing the soul of a city
Share - WeChat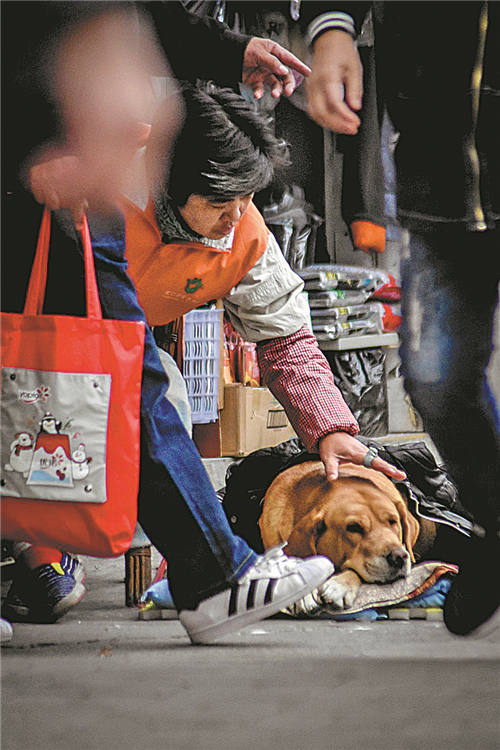 Book of photographs captures the essence of a remarkable place, Zhang Kun reports in Shanghai.
After living in Shanghai for 13 years, entrepreneurs Derek Muhs and Marisa Tarin found the real heartbeat and soul of the city in its people. They put together 100 photographs featuring local residents, to compile the book titled Faces We Love-Shanghai.
"Highlighting the raw and honest moments of life in Shanghai that are at times heartbreaking and hopeful, serendipitous and authentic, Faces We Love-Shanghai is a love letter to a city visited by many, but truly seen by few," reads the introduction that Canadian Muhs wrote for the book, which was released on Amazon on April 12 and is distributed by Simon and Schuster. It is also available through other retail platforms.
Among the many readers that gave the book five-star rating on Amazon, Monika Ruud from the United States comments that the book "took us right back to Shanghai. ... I could almost smell the streets, hear the sounds and feel the crisp air". She also speaks appreciatively about the words of wisdom between the photos, and even wanted to put a few of the pictures on her wall.
The book's authors have lived in Europe and Asia, working in the real estate and the medical sector. They relocated to China in 2007.
"Traveling was a huge passion," Muhs told China Daily via email.
Most Popular