US artist Trey Abdella creates 'Almost Heaven' experience
Share - WeChat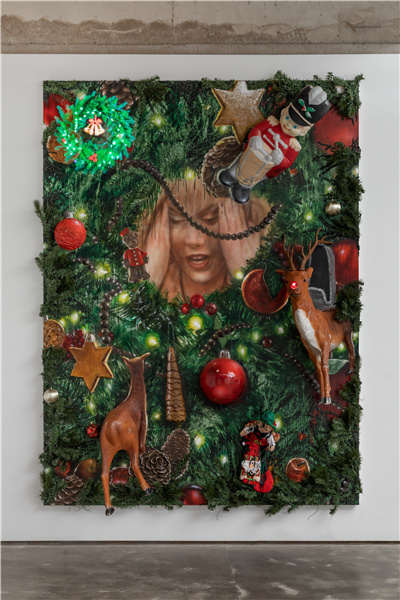 "Abdella created a confusing, embarrassing moment, making me wonder who is the real voyeur in the painting," said a viewer who recently visited the show.
The piece mocks Neighborhood Watch, a controversial national law enforcement program that mobilizes civilians to help prevent crimes and vandalism in their communities, said X Museum assistant curator Fang Jiashun.
Also tinged with voyeurism and drama are paintings such as I Love You and Hot and Heavy, filling viewers with the thrill of spying on others engaged in private, intimate behaviors.
Abdella's museum solo also mirrors his ongoing artistic pursuit. "For the show, I really wanted to push the painting in a direction that would blur the lines between assemblage and sculpture," said the young artist, adding that he used various materials to play on the illusionistic depth in his recent creations.