US artist Trey Abdella creates 'Almost Heaven' experience
Share - WeChat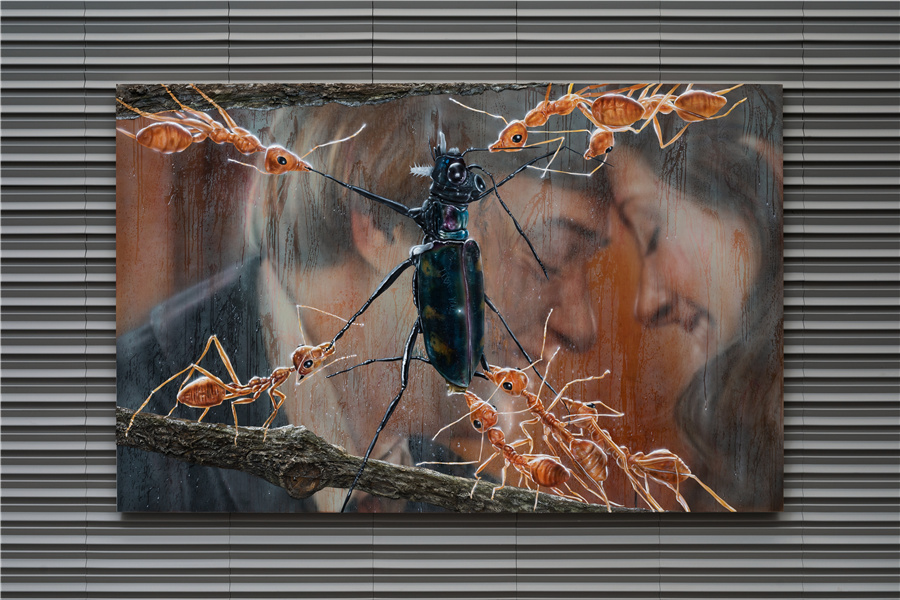 Abdella remarked the painting is a portrait 0f divorce, which portrays the deterioration of many American families.
A catchphrase originating from an early 20th-century poem, "Live, Laugh, Love" grew ubiquitous in the 21st century, appearing on merchandise, tattoos, and home décor. The artist said he grew up in a house with the phrase inscribed throughout pretty much every inch of it.
Another work that appears equally satirical is Neighborhood Watch, a long, narrow painting that invites viewers to peep through what is behind the pleated blinds pulled down by a hand in the foreground. Through the crack, they are greeted by a silver-haired man who is watering his garden and waving his hand toward the viewer, with an awkward smile rippling across his face.