US artist Trey Abdella creates 'Almost Heaven' experience
Share - WeChat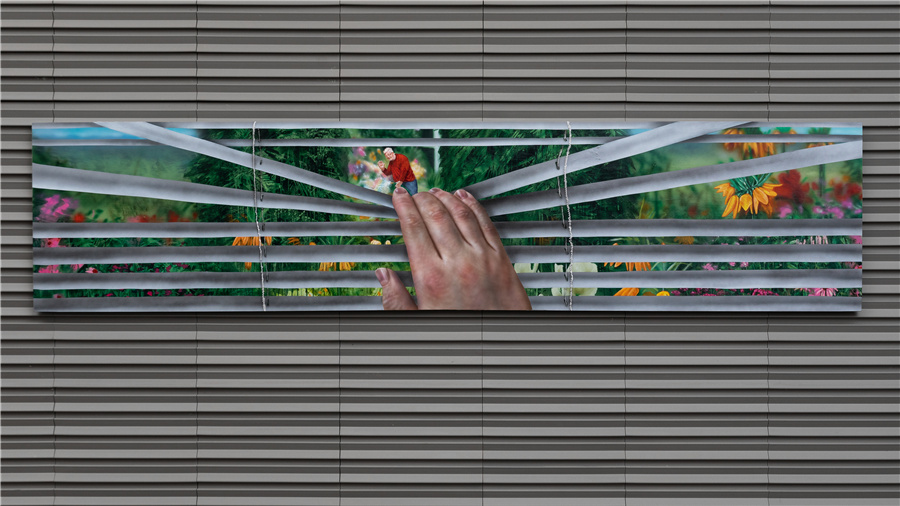 The exhibit's title "Almost Heaven" is the first phrase from John Denver's 1971 hit Take Me Home Country Roads. "The song always reminds me of growing up in West Virginia and I thought the phrase 'almost heaven' was always kind of tragic for the idea of heaven being just out of reach but always being miserably pursued," Abdella said in a video in which he spoke behind a puppet.
"The phrase also encapsulates what the show is about," said the artist, who mentioned in previous interviews that he is "interested in exploring the misery of the American Dream."
At the Beijing show, Abdella plays with iconographic elements of American holidays, habits, and trivialities, spotlighting the dark side of his own homeland culture.
For example, in The Winner Takes It All, a photo showing a family with three children juts out of a broken "Live, Laugh, Love" picture frame. The dad's face is behind the frame, and the mom's face is scratched.