Chinese books find an audience overseas
Share - WeChat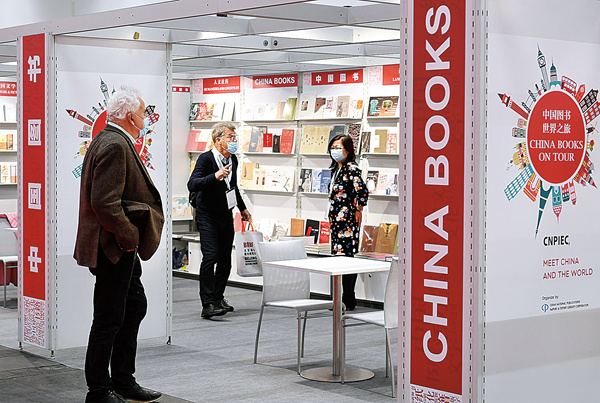 In the children's books category, the works of the winner of the Hans Christian Anderson Award, Cao Wenxuan, have been translated into 35 languages, with Bronze and Sunflower appearing on the bestseller lists of The New York Times, Wall Street Journal and Publishers Weekly.
In November 2021, the first complete Dutch translation of Chinese classic The Dream of the Red Chamber came out after 13 years of hard work by three Sinologists-Anne Sytske Keijser, Silvia Marijnissen and Mark Leenhouts.
The Dutch publisher, Athenaeum, has been looking for classics from around the world since 2000.
The three translators recommended it to Athenaeum because "The Dream of the Red Chamber is a novel of many dimensions and levels. It's a story about a big family, which also includes a romance and rich Chinese culture, such as the philosophies of Confucius, Mencius, Lao Tzu and Chuang Tzu, the poems by Li Bai and Du Fu and also depicts the multifarious facets of social customs, painting, architecture and traditional Chinese medicine," Leenhouts told Beijing Youth Daily.
The novel is an important piece of the world's literary history. It would be a pity if it was not translated into Dutch, Keijser told People's Daily.
Before this translation of the novel, there was no complete version published in the Dutch language, but only an abridged version translated from German in the 1940s, which skipped most of the poems.
Most Popular