Seasonal Wisdom
Share - WeChat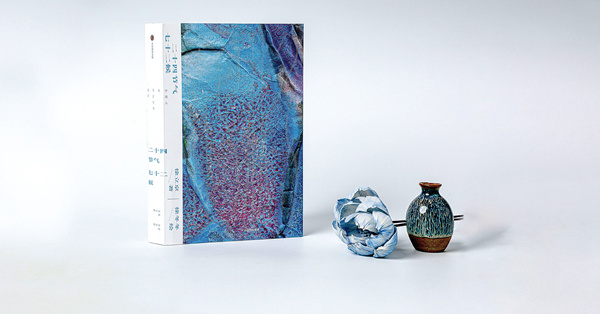 Book explores the profound meanings of ancient views on the nature of the universe and life, Yang Yang reports.
A book, Ershisi Jieqi Qishier Hou (24 Solar Terms and 72 Phenological Signals), published recently, aims to represent the insight of artist Xu Dongdong and writer Xu Lijing on the relationship between humans and nature, and their exploration of abstract thinking in the ancient system of solar terms and phenological signals.
In 2013, Xu Dongdong started creating a new series of paintings about 24 solar terms and 72 phenological signals.
Starting his art career with ink painting, he later turned to im
pressionism and employed Western painting skills and concepts in his creations on xuanzhi, or rice paper, widely used in Chinese calligraphy and painting.
Instead of ink, he paints on rice paper using brush and acrylic paint to create a kind of texture as an element of what he calls the "Chinese abstract painting style".
Through this style, he tries to reflect on topics, such as the ideas of happiness, the relationship between the evolution of human civilizations and the formation and disintegration of a nation, and ancient Chinese wisdom-the philosophies about the harmonious coexistence of humans and nature in particular.
The 24 solar terms and the 72 phenological signals thus became one of his subjects, through which he thought about the seasonal changes and pursued the essence of life.
Developed in Central China about 3,000 years ago, the 24 solar terms, mirroring the Earth's movement around the sun, were used by ancient Chinese people to instruct agricultural and festival practices throughout a year that they divided into 24 sections. Each solar term spans about 15 days and is further divided into three sections according to phenological changes.
Most Popular