Top executives weigh in at CIIE (IV)
Share - WeChat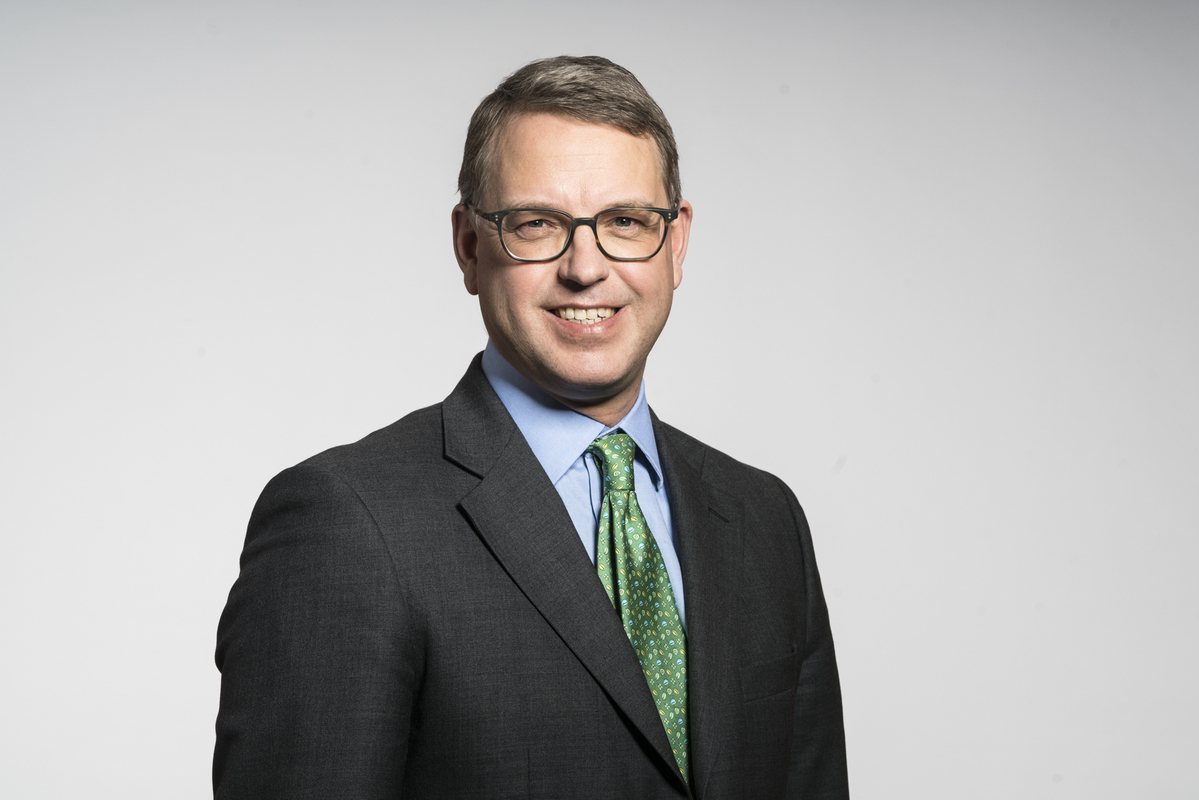 Felix Gutsche, senior global vice-president, China president and CEO, Boehringer Ingelheim
A1: Boehringer Ingelheim has been participating in CIIE for three straight years. CIIE is a major platform that provides opportunities for international procurement, investment promotion, cultural communication, and open cooperation. In the fourth year, the company has benefitted from further increasing CIIE spillover effect that helps drive business growth. Our exhibits in previous years have successfully turned into commercially available innovative products. This year, the company also evolves from an exhibitor to an investor by announcing a new investment plan in stroke care as part of our efforts to support China's "Dual Circulation" economic pattern.
A2: Over the years, CIIE has created exceptional opportunities for international procurement, investment promotion, cultural communication, and open cooperation. It fully demonstrates China's continuous opening-up and optimization of its overall business environment, and provides a broad innovation platform and communication stage for multinational pharmaceutical companies. By stimulating China's robust domestic demand, CIIE also results in robust collaboration opportunities for both domestic and international enterprises, playing an irreplaceable role for the recovery of the global economy plagued by inefficient demand worldwide.
A3: It is essential for the Chinese economy to maintain stable operation to counter the uncertainties of global economic recovery. China is not only a popular destination for global investment, it is also a stabilizer of global supply chain in the pandemic. Despite rising negative trends, such as anti-globalization and protectionism, China has always been committed to continuously expanding opening-up. Obviously, China's contribution to the world economy is not limited to the present, but is based on a long-term perspective. By adhering to the philosophy of cooperation, openness, mutual benefit and win-win, China has become a major promoter of economic globalization.
A4: In the past decade, as China continued to deepen healthcare system reform, China's biopharmaceutical industry has also been entering the fast lane of development. At Boehringer Ingelheim, we welcome and are willing to drive healthy development of the healthcare industry, which propels us to develop new therapies, explore untapped business areas, and ultimately benefit more patients. Meanwhile, we aim to bring more innovative animal health products to support improving food safety and the health of companion animals.
A5: In recent years, China has taken concrete steps to improve the business environment in different dimensions. The increasingly optimized business environment continues to enhance China's economic growth. As China accelerates its pace to build the new development pattern of dual circulation, it is expected China would deepen market reform and promote high-level opening-up through continuously shortening the negative list for market access, ensuring the rulemaking process be more transparent and predictable, and strengthening the protection of rights and interests of all market players. All these would contribute to Chinas high-quality and sustainable economic development goal.
A7: What China can do is to continuously optimize its business environment to attract high-quality investment and ensure a level playing field for all market actors. The roll-out of Foreign Investment Law provides rising opportunities for enterprises. From the biopharma industry standpoint, it is expected that China would play an active role in contributing to the improvement of the global governance system to ensure a robust global trade and health agenda.