Top executives weigh in at CIIE (IV)
Share - WeChat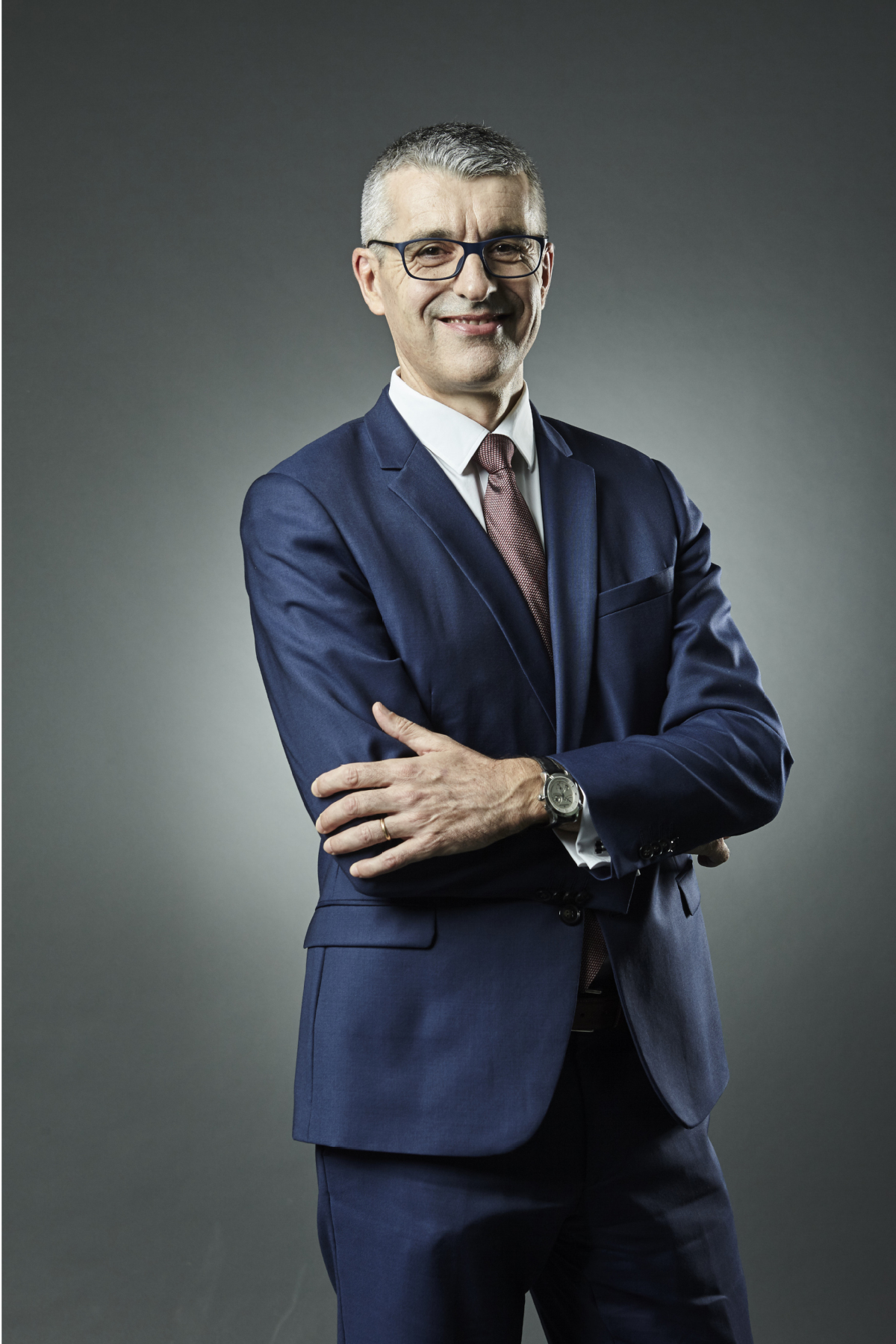 François Tardif, president of Faurecia China
A1: It is the second time for Faurecia to participate in CIIE. It provided a great opportunity for us to showcase our products, innovations, ideation and brand to broader audiences. CIIE is an influential platform to engage various stakeholders including government representatives, customers, industrial experts and the general public.
This year, there is a special exhibition zone for the auto industry - Focusing on Smart Mobility, which rides on the industrial hotspot and fully matches with our "Inspiring Mobility" at Faurecia. Moreover, CIIE arranges a series of forums to discuss smart and sustainable mobility. These are the areas where Faurecia has a leading technology advantage. It is of great value for us to engage in these conversations, together with key market players and with related government departments.
A2: CIIE has always served as an open and mutually beneficial platform for investment, trading, and technology exchange and cooperation, which fully reflects the interests of all parties from various countries.
In the post-pandemic period, the world economy and politics are full of uncertainty. The "dual-circulation" is a new pattern that the Chinese government has raised to ensure the sustainable development of China economics. "Dual-circulation" is a new approach of reform and opening-up, which shall be analyzed and understood by all economic actors so as to redefine and adjust their strategies in consideration of the new opportunities associated to it. CIIE will, to a certain extent, showcase some elements of this new pattern, towards a more open, inclusive balanced and win-win direction.
A3: The Chinese government is making continuous efforts and contribution to stimulate multilateral trading. CIIE is one of the strong evidence, which has been successfully held for three consecutive years, despite the challenge of the COVID-19 pandemic.
A4: China has been the worldwide largest auto market for 12 consecutive years. In 2020, the sales volume of China's automotive market represented 32.5 percent of the global market, while annual sales volume of NEV exceeded 1 million for three consecutive years in China. On this front, the Chinese auto market has become, in 2021, the new reference point with a broad consumption potential.
It is also well known that the government of China has been over the past years actively supporting NEV as a key lever towards a decarbonated mobility. Recently, the Chinese government has released its latest goal – "By 2030, the proportion of new energy and green energy-powered vehicles will reach about 40 percent of the automotive market".
For all these reasons, China is one of the most strategically significant markets in Faurecia's layout. In the future, Faurecia will reinforce its China Priority strategy and further root in the local market, aiming to double its sales in China to €5 billion ($5.8 billion) by 2025.
A5: Certainly. In recent years, Faurecia has benefited from the improved business environment in China. Consequently, we have recently increased our investment in China, in cities as Fengcheng, Jiangxi province, Shenyang, Chongqing, Jiaxing, Zhejiang province and Shanghai. Policies aimed at opening up the China business environment are indeed very important as they provide for MNCs a more favorable context for investment with better resource and industrial infrastructures. We hold strong confidence in our current investment pattern in the Chinese market.
A6: Faurecia entered China in 1992 and has therefore witnessed the development of the country and measured the benefits of its reform and opening-up policies, leading to the fast development of the economy. Nowadays, China is a mature economy with a favorable investment and business environment for foreign and domestic companies.
In the field of innovation activities, a new trend is now appearing. When "In China, for China" used to be the standard philosophy a few years ago, "In China, for China and to the World" is becoming the new approach, when considering the growing importance of the local market on the global markets. Especially for the auto industry, as was shown during the 2021 Shanghai auto show, China has taken a large step ahead in terms of smart and sustainable mobility. The entire market is very open to new technologies and innovations, not only for our OEM customers but also for end consumers. We look forward to growing together with Chinese OEMs, while bringing the best practices from the world and to the world.
A7: We consider the 2060 Carbon Neutrality plan from the Chinese government as very interesting opportunity for further opening-up. As all countries in the world have developed their environmental approaches at different pace, coming from different backgrounds, the sharing of experiences and solutions could be a new area for opening up. For example, a CO2 Neutral and Hydrogen mobility solution will require more cooperation and information exchange. Such technologies would benefit highly from cross industries knowledge sharing, favorable policy as well as infrastructure setup. We look forward to having more discussion with related government department and trade associations, so as to accelerate the contribution of Faurecia to the government plan for CO2 Neutrality and Zero Emission development.