Top executives weigh in at CIIE (IV)
Share - WeChat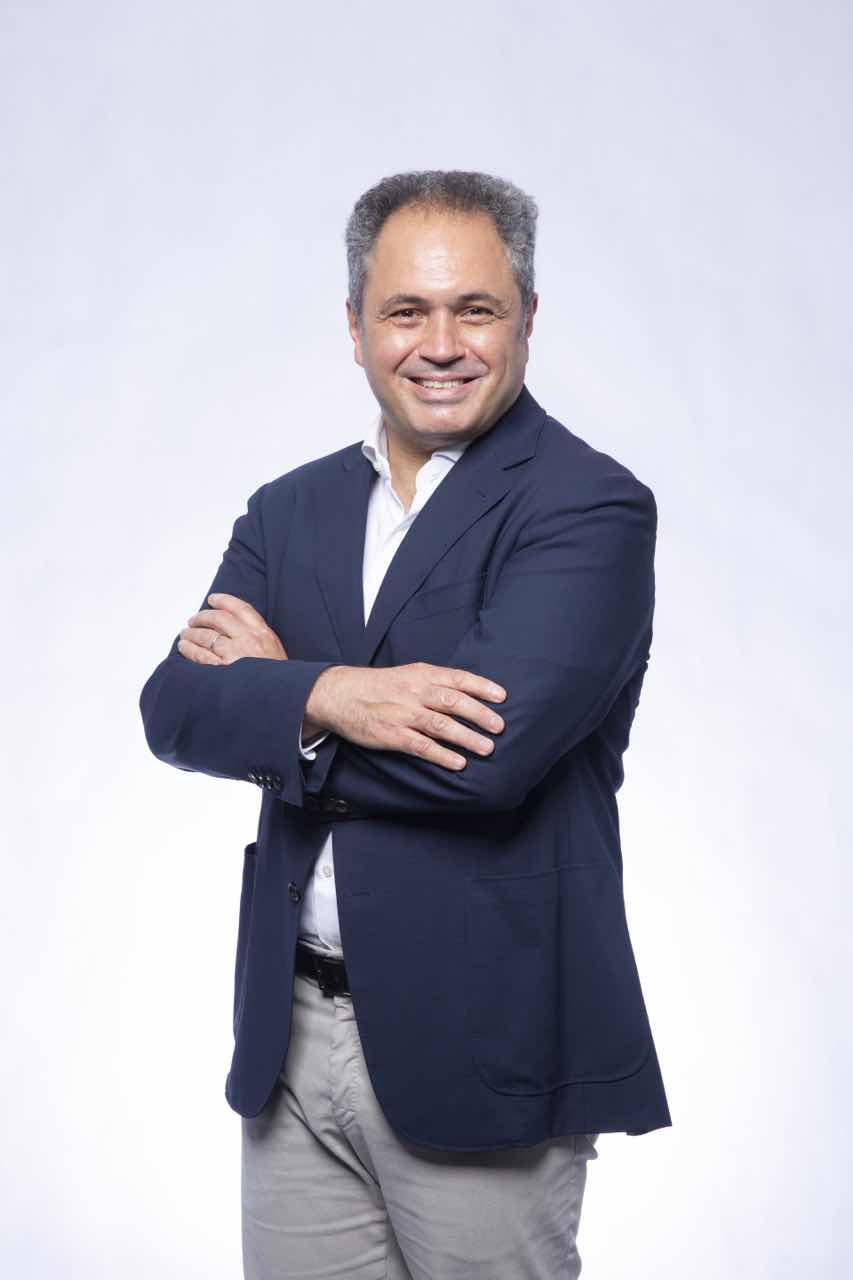 Davide Dalle Fusine, general manager of Chiesi Pharmaceutical Shanghai
A1: This is Chiesi's second time joining the CIIE. Last year, we had a small booth with the Italian medical pavilion. As our business continues to grow in China, we are setting up a standalone booth this year in the medical equipment and healthcare products pavilion.
Chiesi has been committed to its development in the China market and we see a clear need for the treatments and therapies that we offer. Our development in the Chinese market plays a hugely important role in our global five-year strategy. We look forward to engaging conversations and meeting with a broad range of groups of local partners at the CIIE.
A2: Chinese economy is a key driver of global economic recovery, not just supporting domestic businesses to resume normal operations, but also constructively helping ease global supply chain challenges.
Meanwhile, the Chinese government has constantly been developing an economy of innovation and creation for the well-being of its people. This can also be witnessed among the enterprises and their products and services at the CIIE.
For Chiesi, it is strategically important to be part of the CIIE, and we share the same goal as China of improving people's well-being through innovation. This year is the 20th anniversary of our surfactant product in China, our flagship product for the treatment of respiratory distress syndrome.
A3: I feel the Chinese market is increasingly accessible to multinationals, and companies like Chiesi are able to thrive in this market as long as we are committed to our local customers and to long-term development.
The Chinese market is also very innovation-oriented and fast-evolving, which drives us to constantly think through how to further mobilize our local and global resources and talent to lead our business ahead of demands.
A4: China is pursuing its economic and social development with a sustainable approach. The government has been improving its population policy and prioritizing the health of the population as a key agenda. Chiesi is very proud to be part of this journey and to contribute to the well-being of the Chinese people.
Moreover, Chiesi believes that high quality, innovative healthcare products and solutions will further underpin China's roadmap toward a healthier population, which is also of relevance to a booming consumer market for health-related consumption.
A5: We are confident in and committed to the growth of the China market. And we have indeed received great support for our business development here.
As an example, since the incorporation of Chiesi in China, our headquarters is based in Changning district of Shanghai, and we have received constant support and trust from local authorities, and it really feels like home here.
Our efforts in contributing to the healthcare sector development of China as a foreign investor are well-recognized, which gives Chiesi confidence in the continuous opening-up of the China market.
A6: Chiesi has ambitious plans to further invest in and grow our operations in China, thanks to China's opening-up policy. We are continuously bringing high-quality, world-leading products into China's healthcare market, helping local patients to improve their health conditions.
We are optimistic about China's continued economic growth and business prosperity. Given the nature of Chiesi's business, we see huge needs from patients for high-quality healthcare products and solutions, which will support our strong growth trajectory over the coming years.
A7: For Chiesi, we have observed the evolution of Chinese people's healthcare needs, and we believe that the pharmaceuticals sector has a huge role to play in supporting China's future growth and development.
Further market access and opening-up in the healthcare sector will result in an accelerated development of the sector, making quality products more accessible to patients.
A8: Earlier this year, Chiesi has incorporated a trading company in Shanghai, planning to be in operation in 2022. China is doing a great job providing access to encourage trade. Overall, we are optimistic about the market environment in China, and are confident of China's impact worldwide. We are proud to be in this market.