Helping hands guide roaming elephants home
Share - WeChat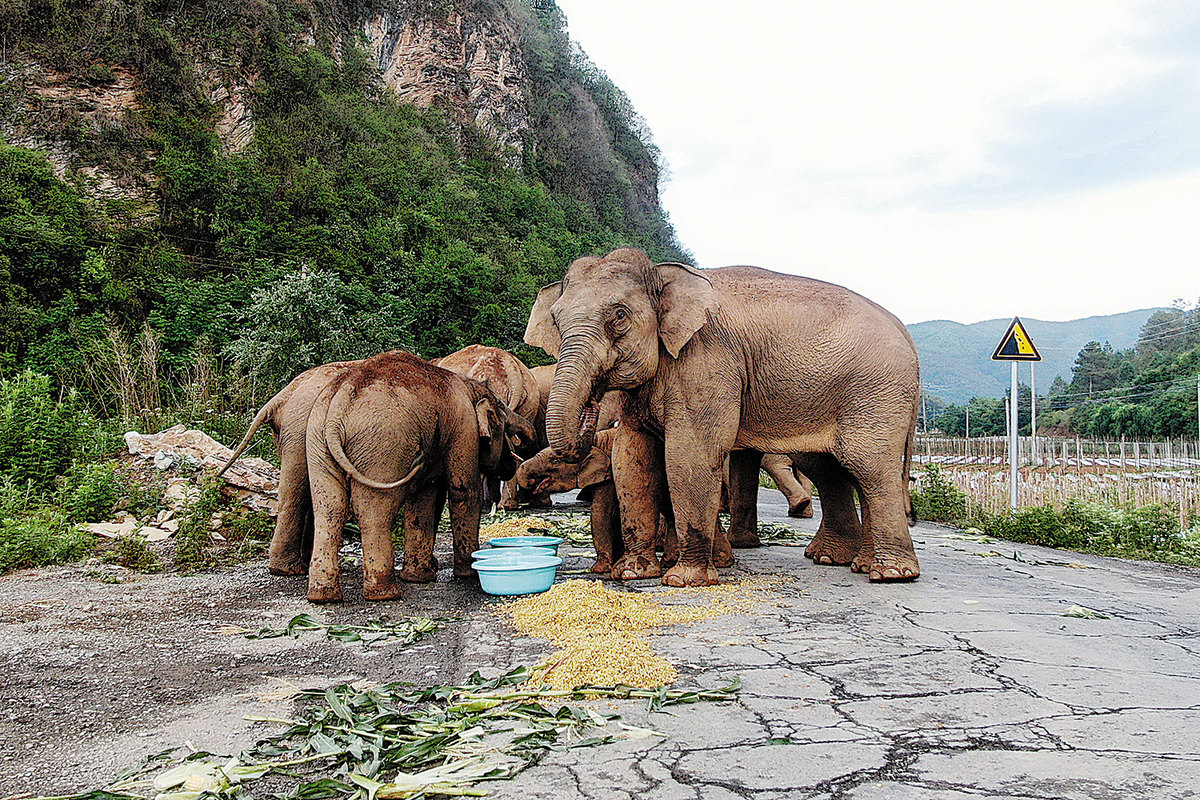 Shen Qingzhong, a senior engineer at the reserve, said the elephants may roam again.
Asian elephants used to live in the Yellow River Basin and large areas of the Yunnan-Guizhou Plateau.
Shen said: "Roaming is normal behavior for elephants because it helps them find new habitat and promotes communication among different groups. The animals are highly intelligent, have good memories and can adapt to their environment. As the number of wild elephants in Yunnan grew rapidly, it became common for the animals to roam."
He suggested learning from experience and using natural barriers such as rivers or mountains to control the elephants' range of activity within a suitable habitat. "Since we have established complete working systems, if a similar migration occurs, I believe we can respond to it calmly," he said.
Since 1978, the number of wild elephants in Yunnan has risen from about 150 to some 300. In the mid-1990s, the species only lived in the Xishuangbanna reserve and the Nangunhe Nature Reserve. Since then, the animals have roamed a large area outside the reserves, including three cities.
With the government strengthening the ban on hunting, wild elephants are no longer afraid of humans, and are frequently seen entering villages or farmland to find food, experts said.
Wan said the protection of Asian elephants involves biological and ecological safety in Yunnan, as well as public security.
The provincial government will accelerate construction of a national park, with a strengthened monitoring and early warning system to "promote a harmonious relationship between humans and elephants", Wan added.