Helping hands guide roaming elephants home
Share - WeChat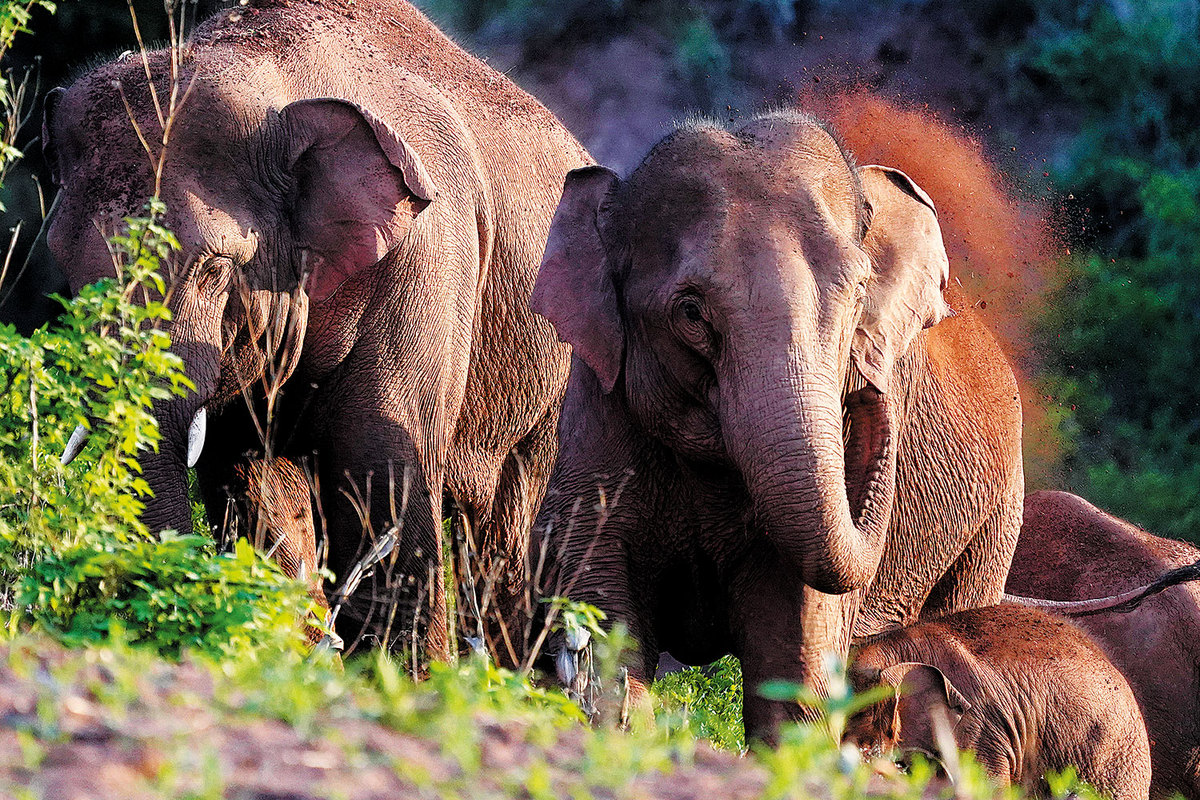 Global attention
The Asian elephant, listed on the International Union for Conservation of Nature's Red List of Threatened Species as "endangered", is under top-level protection in China.
Since the herd left its habitat in March last year, the animals' adventures have drawn the attention of millions of people worldwide. News of the elephants crossing the Yuanjiang Bridge received about 40 million views on Sina Weibo.
Li Jiangping, 46, a forestry worker in Mili village, Yuanjiang, fed the elephants after they crossed the bridge.
"I loaded corn and bananas on a truck and drove to a specific location. I then placed the food 1 km to 2 km away from the herd and waited for the animals to eat," he said.
Li was only able to sleep at midnight when the herd stopped moving. Most of the time, he just dozed in the truck. "At first, I felt a little scared placing the food, but everyone was doing a good job, guided by experts," he said.
"Our biggest hope was that the elephants could make a smooth return to their habitat," he added.
Li Jianchun, 42, an official from Mili, said about 60 local residents joined the work, adding that most of them welcomed the arrival of the herd as "an event that only happens once every 100 years".
"The elephants are very smart. They tended to choose the most convenient and least-populated routes. Once, they didn't set foot on a designated route, instead preferring a little-known path. They took only 40 minutes to pass along this route. We were largely left behind, so we had to speed up to catch up with the animals. That day, we didn't have dinner until 10 pm," Li said.
Although he could only rest at about midnight when the elephants slept, most of the time he felt "happy and excited".
"We found that the animals visited different communities when they headed north and when they returned south. We joked that they were touring our village," he added.
On its way home, the herd remained in Yuanjiang for 13 days before crossing the bridge.
Chen, from Yunnan University, said that although the Yuanjiang River Basin is rich in food and water, the area is unsafe for the elephants, as they have nowhere to hide. In addition, there are many large and medium-sized cities in northern Yuanjiang, where most people have no experience of such animals, which poses a high safety risk.