Helping hands guide roaming elephants home
Share - WeChat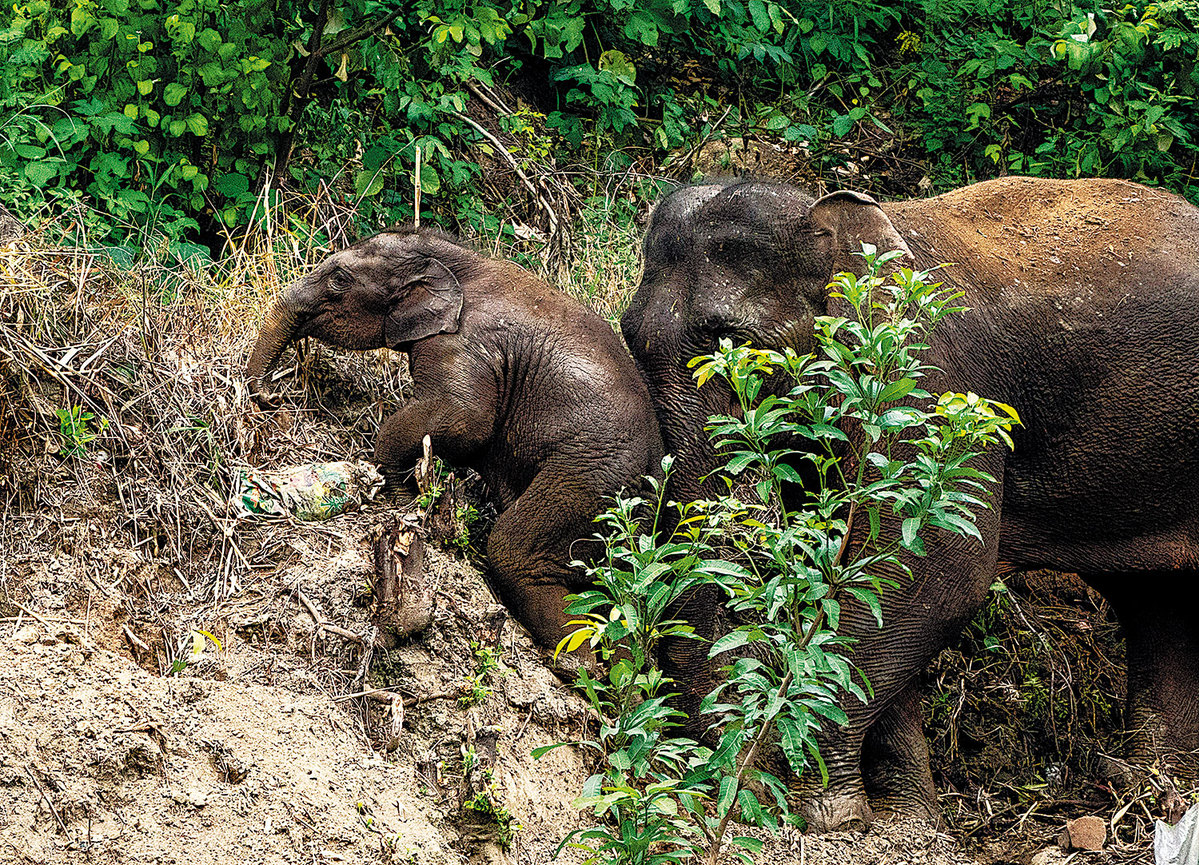 Joint efforts
In March last year, the herd left its original habitat in Xishuangbanna National Nature Reserve, entering Pu'er city about four months later.
On April 16, it left Mojiang county, Pu'er, and entered Yuanjiang. Since then, the animals have roamed about 1,300 km for more than 110 days, passing through Yuxi, Honghe Hani and Yi autonomous prefecture, and Kunming, capital of Yunnan.
As the herd moves, it is monitored by humans, drones and infrared thermal imaging devices 24 hours a day, with the aim of learning and predicting the animals' travel routes. This work enables measures such as traffic control, evacuation procedures, alerts and placing food for the elephants to be taken in advance.
Wan Yong, head of the Yunnan Forestry and Grassland Administration and director of the management and control headquarters in charge of protecting the roaming elephants, said these efforts successfully prevented the animals entering populated areas and encountering residents.
"In areas through which the elephants may pass, people are asked to stay home and drivers are dissuaded from entering. Power is cut off at night and factories suspend operations, reducing human intervention and ensuring the animals pass safely," Wan said, adding that villagers are compensated for losses. By Aug 8, insurers had completed 939 cases, paying out a total of about 2.16 million yuan ($333,288), according to data from local authorities.
"The idea is not to intervene too much or anger the elephants. We correct the animals' direction properly and guide them mildly," Wan said, adding that elephants may attack people if the animals are frightened.