Helping hands guide roaming elephants home
Share - WeChat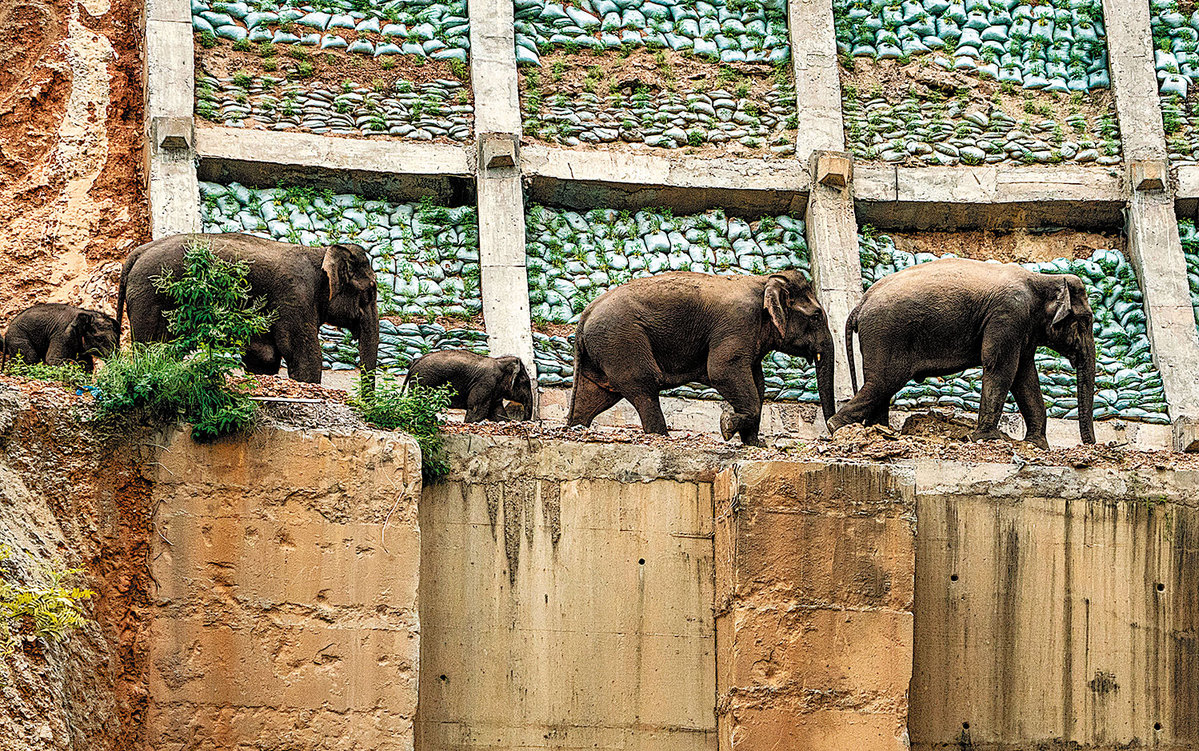 Chen Fei, director of the National Forestry and Grassland Administration's Asian Elephant Research Center, said experts involved with wild animals and information communications joined the program. They gathered a huge amount of useful data for scientific research to protect the animals and for an emergency response.
"To follow the herd, we need to ensure that monitoring devices are moved and installed quickly-despite a complicated natural environment-and transmit the information to different departments in real time. We received strong support from fire prevention and forestry control authorities, the police, electricity and communications departments, and companies," he added.
At night on Aug 12, the elephants left Yuanjiang and entered Mojiang county, Pu'er, part of their traditional habitat.
In late April, two elephants returned to Mojiang, while in early June, a male elephant left the herd and entered populated areas several times. Last month, the Yuxi safety precautions and emergency response headquarters decided to use anesthetics to return the herd to Xishuangbanna National Nature Reserve.
All 17 elephants in the herd have now returned to their traditional habitat, and no casualties-elephant or human-have been reported.