Experts explain cause, duration of rainstorms
Share - WeChat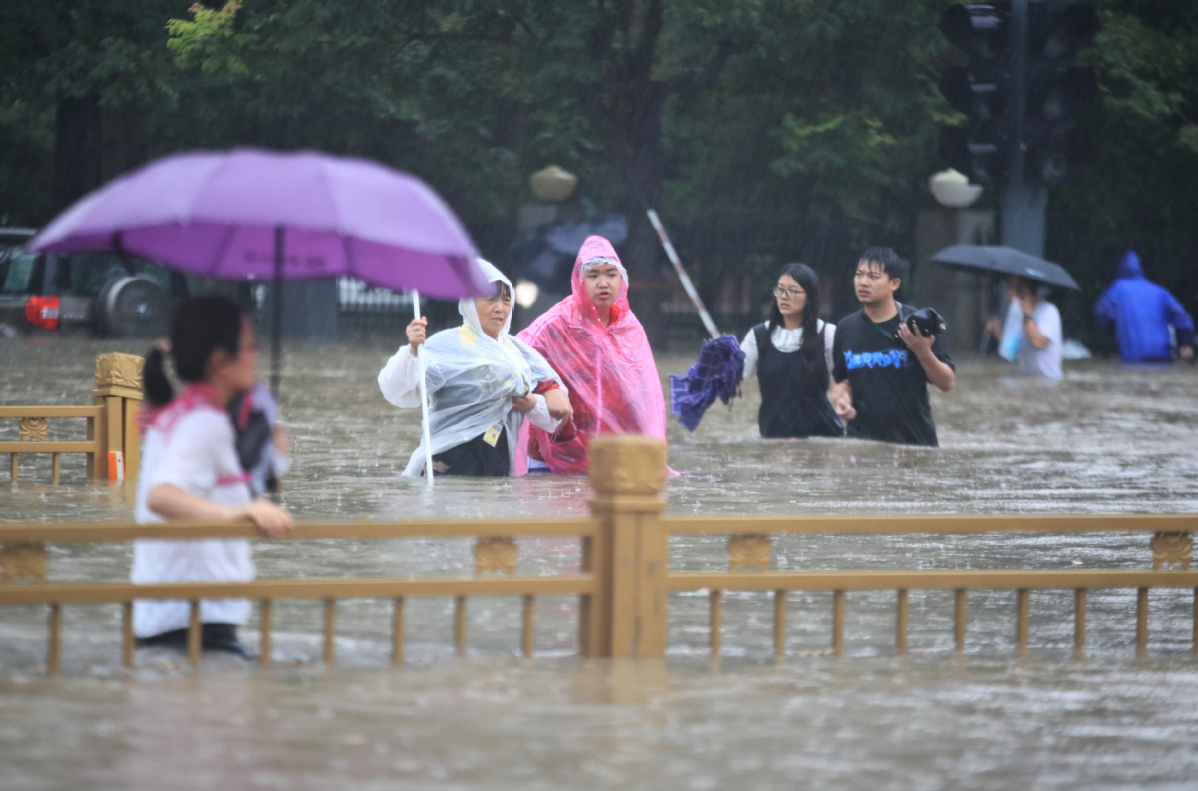 How heavy were the recent rainstorms in Henan?
From Saturday morning until Wednesday morning, extreme rainfall rarely seen in history lashed most parts of Henan province.
The cumulative rainfall in the province during the four days was the highest since the province has records, the provincial meteorological service said.
The rain was heaviest in the provincial capital, Zhengzhou, for a short period on Monday and Tuesday. Northern, western and central parts of Henan also experienced downpours, the service said.
Zhengzhou's biggest one-hour precipitation — 201.9 mm between 4 and 5 pm on Tuesday — was also the highest on the Chinese mainland. The previous record was 198.5 mm in the village of Linzhuang in Zhumadian in August 1975, the National Meteorological Center said.
The city's precipitation during the four days exceeded that of its average annual precipitation, the center said.
Since the founding of the People's Republic of China in 1949, five previous extreme rainfall weather events have hit Henan — in 1963, 1975, 1982, 1996 and 2016. Among those, the one in August 1975, influenced by a typhoon, was the fiercest, the provincial weather service said.