Cultural significance of the CIIE enhanced
Share - WeChat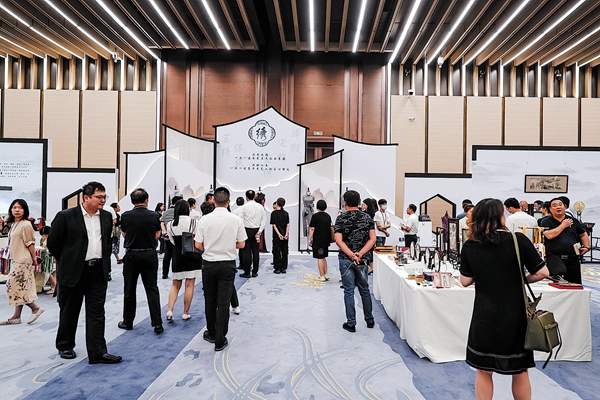 More to expect at 4th edition
The third CIIE presented more than 100 intangible cultural heritage items from the world, as well as 81 time-honored Chinese brands.
It helped domestic and foreign businesspeople to learn more about local cultural features in China and also strengthen cooperation.
Foreign countries such as Russia, Italy, Portugal, Pakistan and Hungary uploaded photos and videos to the expo's official website to showcase their natural and cultural environment and investment opportunities.
Intangible cultural heritage and time-honored brands made their debut in the expo during the 2019 edition, with an exhibition area of about 4,000 square meters.
The fourth expo will take place in less than 130 days. Looking ahead, with the Artwork Experts Committee and more endeavors in exhibition planning and organization, the cultural significance of the CIIE will be further expanded.