Cultural significance of the CIIE enhanced
Share - WeChat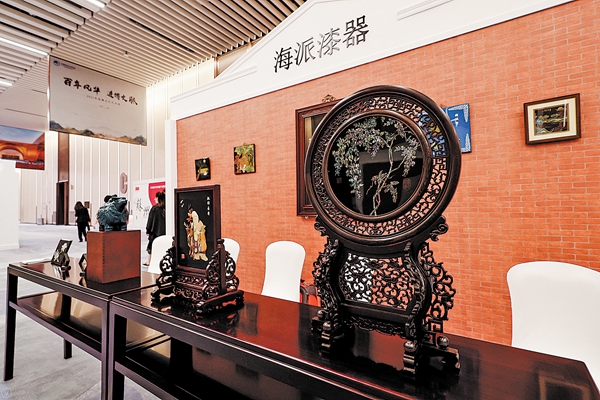 To support the expo, the Ministry of Finance, the General Administration of Customs and the State Taxation Administration issued a notification on tax preferential policies for imported exhibits sold during the expo on Oct 12, 2020.
The notification said each exhibitor that sells cultural relics during the expo can enjoy tax exemptions for no more than five pieces, which can include import tariffs and related value-added and consumption taxes.
Five ancient paintings drew wide attention at last year's expo, held in November, and it was the first time that overseas cultural relics were displayed and transacted via the expo. The five exhibits were imported without taxes. The entire process, which involved sales, customs clearance and settlement, was finally completed on Dec 9.
The process demonstrated that customers who purchased cultural relic exhibits during the expo benefited from the tax preferential policies.
It also became an example that can be copied in the future for similar exhibits, involving declaration, examination and approval, exhibition, transaction and supervision service.
The move could help return Chinese cultural relics from overseas areas, inspire foreign cultural relic exhibitors to take part in the Chinese market and elevate the expo as a platform of cultural communication, opening-up and cooperation, insiders said.
Most Popular