Cultural significance of the CIIE enhanced
Share - WeChat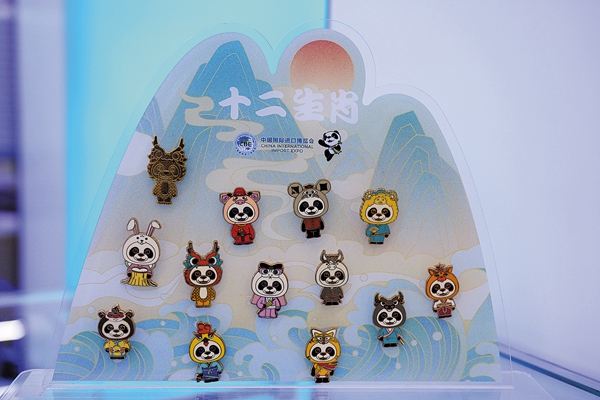 The committee is joined by nine artists from fields including calligraphy, oil painting, wood carving, Suzhou embroidery and ceramics.
It will help with the expo's organization of cultural and art events as well as the planning of its artwork display. At the ceremony, Tang Guifa, president of the National Exhibition and Convention Center (Shanghai) Co, said: "The event further enhances comprehensive influence of the CIIE as a cultural communication platform via methods including Red-theme performances, review of history, artists' creation on the site and demonstration of intangible cultural heritage techniques."
The Artwork Experts Committee aims to promote excellently traditional culture and art essence of the Chinese nation and actively expand the platform's influence, Tang said.
Cultural communication is an important impetus for cultural development, insiders said, adding that it is also a key factor for cultural richness and prosperity across different ethnic groups.
The CIIE has worked as a cultural exchange and communication platform.
Through the two key parts that make the expo, the country exhibition along with the display of intangiblecultural heritage and time-honored brands, the CIIE showcases the world's diversified civilization and strives to promote the combination betweeneconomy and culture.