Party-led progress behind China's impressive achievements
Share - WeChat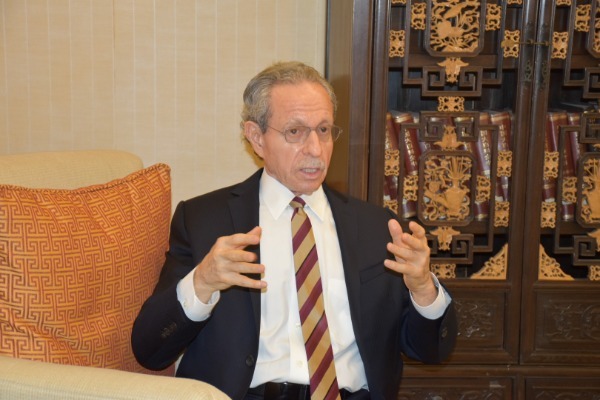 Overcoming challenges
China will now also have to step up to face new challenges posed by the changing times, Kuhn says.
"Every era is unique. When China commenced its historic reform and opening-up policy (in 1978), cheap, efficient manufacturing was the developmental vehicle-good-quality products at low cost. Originally all these products were low-cost, low-value-added products-clothing and accessories, like socks, ties, shirts and costume jewelry. Then, products were upgraded to electronics, such as computer keyboards.
"China's development depended on China's manufacturing success, which in turn depended on Chinese workers working very hard for very low wages. Many of them were migrant workers, coming from poor rural villages where they had been farmers struggling to make almost nothing. By migrating to cities to work very hard in factories, they made more money than they had in their rural hometowns, and because still the wages were very low by international scales, China brought about its manufacturing miracle," he says.
"It was a beneficial system that worked for two decades or more, but then, as workers' wages rightly began to rise, the old system ran its course.
"China has since moved up the value chain in terms of the products it manufactures. Today, China manufactures almost every product on Earth and mostly at world-class optimized quality and price.
"China is in a new world today. As the country moves up the value chain, there are challenges. The new world promotes science and technology and it privileges information. Here, China has work to do. The challenge in science and technology is that the traditional system tended to reward seniority as opposed to merit. Leaders would favor those in their own groups within the Party system. You have your own networks, your own silos, and you reward your own people. Such a system becomes inefficient and unproductive, especially in an information-driven environment. In China's old purely manufacturing environment, creativity and innovation mattered much less," Kuhn says.
"China's system starts with all the benefits of long-term planning and consistent policies that its political stability enables. Then come the challenges of encouraging creativity and innovation, including free access to information, and a more fluid approach to personnel, not a rigid hierarchical system based on seniority, but one that appreciates and enhances creative performance."