Program sees young directors tell China's story
Share - WeChat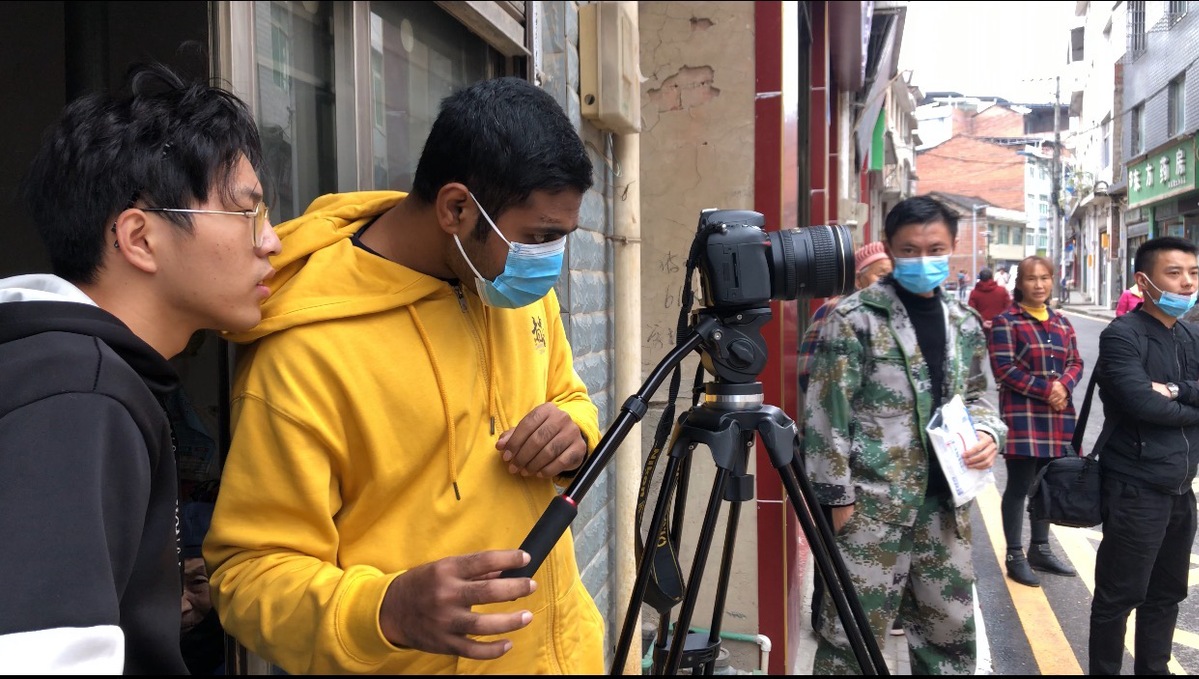 CHONGQING - Usama Kalim, a 27-year-old university student who grew up in rural Pakistan, always longed to live in a big city. At least, that was until he experienced rural life in China.
While in China, Kalim joined the Looking China Youth Film Project and directed a short documentary about a young Chinese man named Lang Xiaoyong who gave up his job in the big city and chose to start a business near his hometown in the countryside.
The project, co-hosted by the Huilin Foundation and the Academy for International Communication of Chinese Culture since 2011, aims to present Chinese culture to the world through the lens of young foreign filmmakers and promote communication between China's younger generation and those overseas.
Kalim's protagonist, Lang, was born in Shiping village, Southwest China's Chongqing. In 2015, he went back to his hometown to develop rural tourism.
Kalim learned from Lang that tourism benefits villagers by providing them with job opportunities and raising funds for local primary schools.
"I am so touched by his story. He came from a poor family, but he didn't let that hold him back," says Kalim.
"Lang was always one of the top students in the class and endeavored to get a well-paid job in the city. He could have continued his urban life, but he chose to come back and do something for his hometown," he adds.
In the village, Kalim found that people he met always wore a smile and would say hello to him warmly, with some villagers also offering him local delicacies, he says.
"Rising from a backward situation, China has made a serious effort to develop, and now that China owns a number of the world's cutting-edge technologies, it has begun to help other countries," says Kalim, adding that he sees Lang's life experience as a typical example of the rapid and positive changes in the country.
Over the past decade, a total of 610 young foreigners have visited China through the program, producing 609 short documentaries.