Pinning hope on winter's tales
Share - WeChat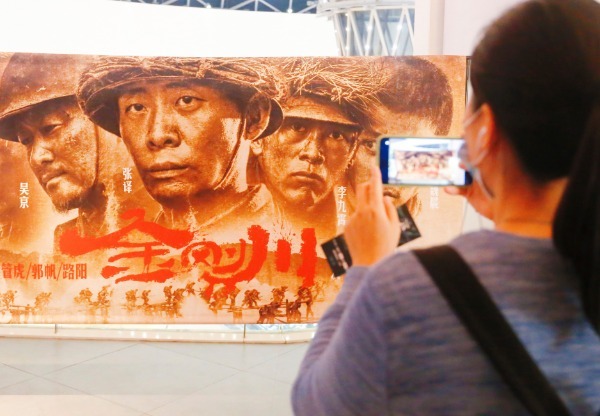 Struggling with a shortage of appealing films, November has hit a seven-year low at China's box office, making theater managers place their hopes on the upcoming blockbusters set for release in the last month of the year.
As of Wednesday, all films screened this month have grossed a cumulative total of 1.45 billion yuan ($220 million), around 40 percent of the earnings for the same period in 2019, according to Beacon, a live movie-information tracker.
The number of new releases has also shrunk, with 43 titles set for November, down 35 percent from the 66 titles presented in the same month last year, according to the China Film Distribution and Screening Association.
After domestic theaters reopened in late July, the film market saw an upward movement until October, making its post-outbreak recovery faster than most industry insiders had expected, says Yu Chao, deputy general manager of Beijing-based Capital Cinema.
The Eight Hundred earned more than 3 billion yuan. My People, My Homeland raked in 2.8 billion yuan.
"Such figures were high even for a blockbuster before COVID-19, indicating that the recovery was robust," Yu adds.
Some industry observers had once estimated that China's box-office haul would surpass 20 billion yuan this year, reducing losses to lift the pandemic-affected industry. But that hope is now being dampened by a lackluster November.
In the past, November has been a festival of imported films. Following a box-office bonanza for Chinese films over the National Day holiday week in October, November is usually a time to savor exotic flavors as a raft of fresh domestic films gear up for the New Year and Spring Festival holiday season.
Distributors also try to use up the leftover quotas for imported films before a year ends, says Yu.
November releases in China included Frozen II and Terminator: Dark Fate in 2019; Venom and Fantastic Beasts: The Crimes of Grindelwald in 2018; and Thor: Ragnarok and Justice League in 2017.
Most Hollywood studio films are usually released simultaneously or around the same time in North America and China, Yu says, but the winter surge of COVID-19 in the United States has had an impact on the Chinese film market this year.
Most Popular