Tech, etymology add fun to 'hanzi' learning
Share - WeChat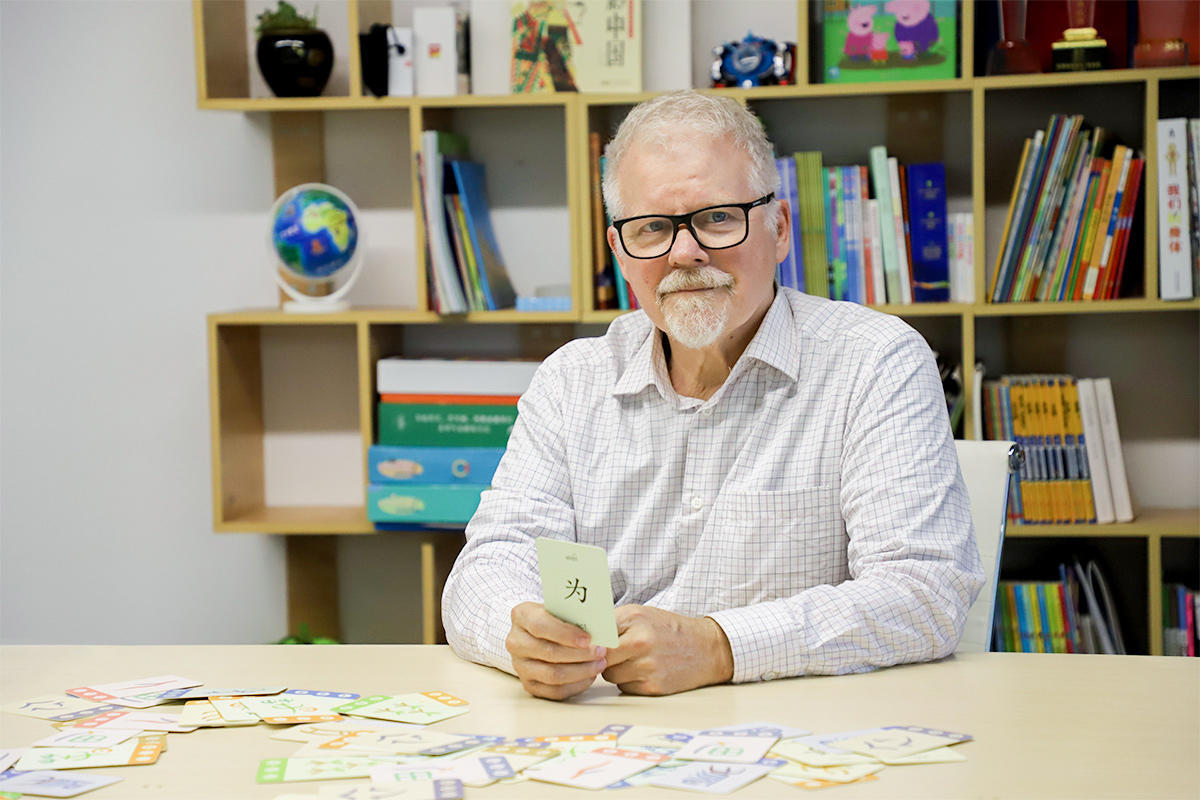 Learning hanzi (Chinese characters) can be a hard undertaking for foreigners and even for young Chinese.
The good news is that Chinese Character Origin Cards, a newly-launched product, can make learning them easy and fun.
Picture 108 hanzi such as ren (person), niao (bird), and lei (thunder) coming alive right in front of your eyes, telling you how they have evolved from the pictographs carved on ancient oracle bones all the way to what they look like now.
This may sound surreal, but it's just what the cards promise their users.
Featuring augmented reality and animation, the cards were co-developed by American expat Richard Sears, better known as Uncle Hanzi in China, and Shiwangme, a Nanjing-based company specializing in AR and AI applications.
Sears went viral online in 2011 after his website, hanziyuan.net, was promoted by Chinese bloggers and local media. The continuously updated database of ancient Chinese characters boasts more than 104,000 ancient Chinese character forms from various archeological sources.
"I liked the idea of using 2D animation and combining it with 3D AR to show the correct etymology of Chinese characters to Chinese children," said the 70-year-old, who decided to work as a special expert with Shiwangme to develop the product in 2018.
Sears found that hanzi primers featuring ancient pictographs are aplenty in the market but they are usually inaccurate or even wrong, not to mention without a proper explanation of cultural connotations behind the characters.
Most Popular