'New infrastructure' to boost industrial momentum
Share - WeChat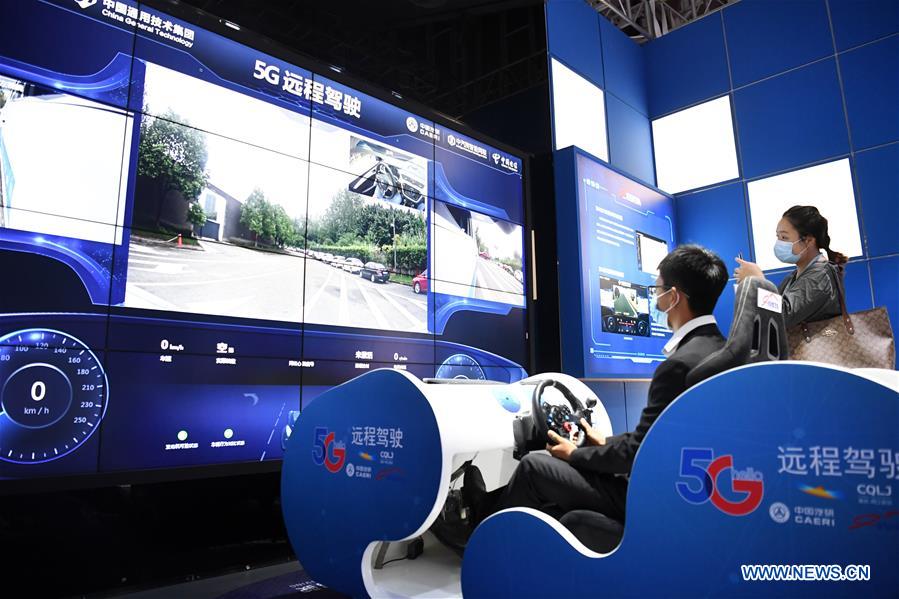 Cutting-edge technologies such as artificial intelligence will play an important role in reshaping a wide range of sectors, amid China's efforts to accelerate the construction of "new infrastructure" to inject new vitality into traditional industries, industry experts said on Tuesday.
Speaking at the opening ceremony of the 3rd Smart China Expo, Robin Li Yanhong, CEO of Chinese tech giant Baidu Inc, said intelligent technologies could bring a big change to the automotive industry. As infrastructure becomes more intellectualized, the efficiency of urban transportation will be enhanced.
"We hope to basically eliminate traffic jams and (significantly) reduce accident rates within 10 years," Li said in a speech via videolink.
The expo was held online in Chongqing on Tuesday morning. The annual expo has been held in the city since 2018 to showcase new products, technologies, business formats and modes of smart technology through conferences, exhibitions, summits and competitions.
As the gateway to Southwest China and a major industrial base, Chongqing, which is located on the upper Yangtze River, has played an important role in the country's development, particularly as a national defense manufacturing area in the 1960s.
It has one of the world's largest IT industrial clusters and is one of China's biggest auto manufacturing bases. Chongqing aims to build itself into a renowned smart city and a smart manufacturing powerhouse.
During this year's expo, the Western Autonomous Driving Open Test Base built by Yongchuan district of Chongqing and Baidu will be officially opened.
The L4 self-driving minibus jointly developed by Baidu and King Long is also scheduled to make its world debut in Yongchuan on Sept 17, an indication that the first self-driving bus line in western China will soon be operational, Baidu said.
At the expo, 551 technology companies will exhibit their products and technology online with the help of virtual modeling technology. It will have 148 foreign participants, such as IBM, Intel, Kawasaki, Siemens, as well as China's world leading technology giants Huawei, Baidu, Alibaba, JD and Tencent.
Pony Ma Huateng, CEO of Chinese social networking heavyweight Tencent, said the company will further increase investment in new infrastructure through its southwestern headquarters located in Chongqing.
"The company's southwestern headquarters will work hard to serve the industrial internet and digital economy construction, and help form an important growth pole for high-quality development in western China," Ma said in his speech via an audio talk.
Yang Xu, president of the US tech company Intel Corp's China branch, said driven by the digital economy, increasingly smart things will come into being in all walks of life, such as in agriculture, medical care and education.