China's recovery boosts global commerce
Share - WeChat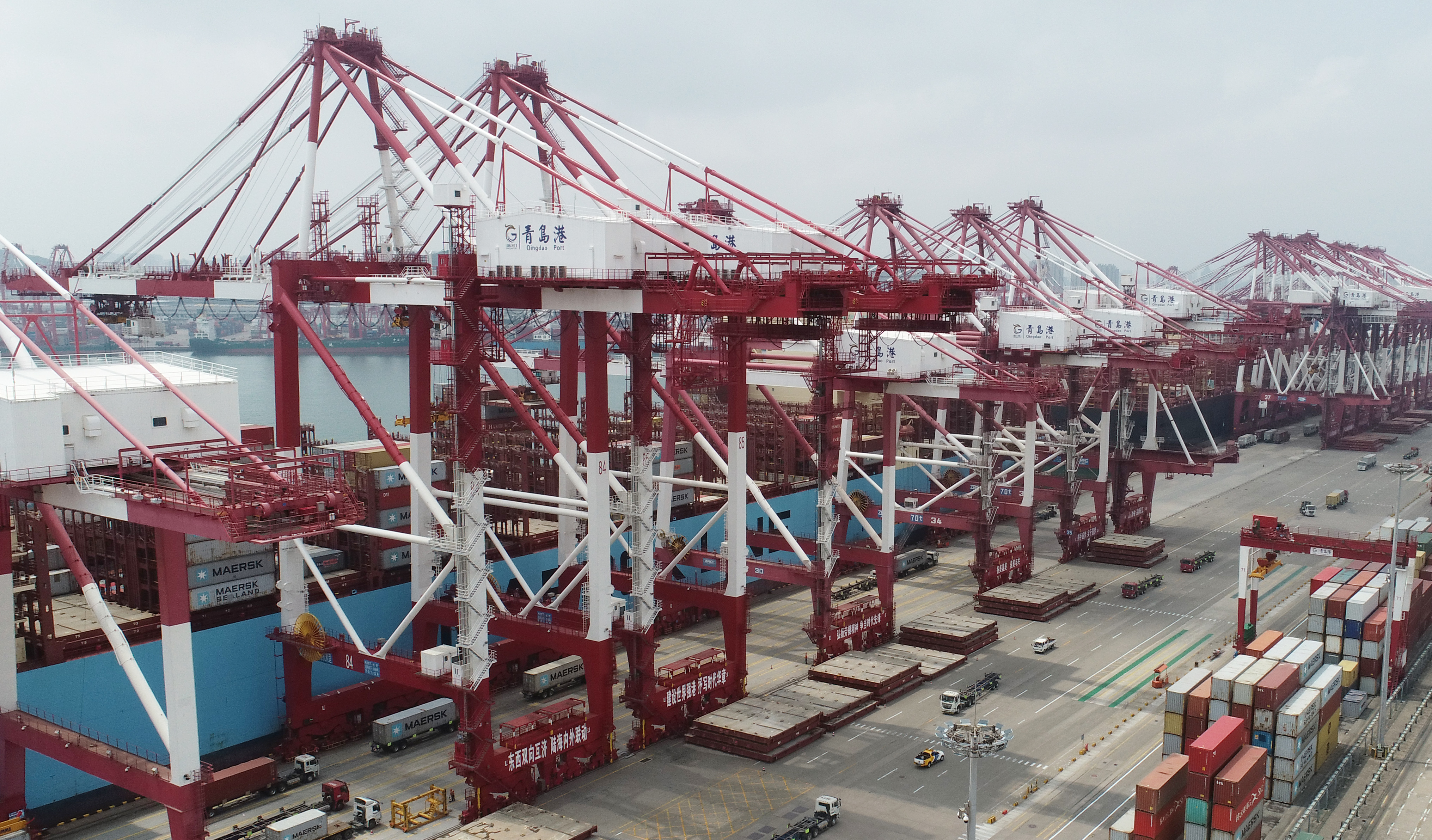 Pragmatic approach eases impact of COVID, protectionism on supply chains
There was a time not very long ago when Zhang Wenxing, as part of a company's packaging unit team, used to specialize in ensuring that "Made in China" on product labels was as small as possible.
Not anymore. Zhang, now 43 and working as the production manager at Guizhou Zhuyun Paper Product Co Ltd in Southwest China's Guizhou province, has vivid memories of his then bosses worrying that the company's products like toilet rolls, tissues and wet paper napkins would not sell well if "Made in China" was prominent on labels. Fierce was the competition in the global marketplace, which was dominated by big names.
"Today, that kind of fear has become outdated. 'Made in China' appears prominently on labels and cartons as it denotes high quality and commands a huge global market," he said.
The company's staff have risen to 180. What's more, exports had risen 70 to 90 percent year-on-year in the first eight months of this year.
Owing to COVID-19, many overseas manufacturers in the paper industry have either suspended their production or shut their factories to avoid health risks. But Zhuyun Paper saw its global market orders surge 30 percent on a yearly basis over the past eight months. A hectic production schedule till December has been firmed up.
"In comparison with tissue and other paper products, toilet rolls are in urgent need and have become the main product to be shipped to overseas markets such as the United Kingdom, the United States, Singapore and Australia so far this year," Zhang said.
"Thanks to the firm demand, we have gained more bargaining power in terms of pricing and gradually popularized our brands overseas. We no longer focus on working as an original equipment manufacturer or OEM."
Zhuyun Paper epitomizes the Chinese corporate sector's timely resumption of post-COVID production, and gradual return of overseas demand. They have not only helped manufacturers across sectors rebound but stabilized regional and global supply chains, mitigating the pandemic's adverse economic impact, and building a stronger economic region, said Wei Jianguo, vice-chairman of the Beijing-based China Center for International Economic Exchanges.
Quick recovery from the COVID-19 fallout has enabled China to set goals for creating a more favorable business environment and giving full play to the decisive role of the market in the allocation of resources, he said.
Amid growing uncertainties in the global market, China's foreign trade has beaten market expectations in recent months. China saw its foreign trade increase 6 percent on a yearly basis to 2.88 trillion yuan ($411.59 billion) in August, with exports surging 11.6 percent and imports declining 0.5 percent respectively, according to latest data from the General Administration of Customs.
Despite the global trade market shrinking, China's share of it is growing, which indicates the sector's rising competitiveness and increasing capacity to counter pressure, said Ni Yuefeng, head of the GAC.
He said China will expand the number of comprehensive bonded zones to 150 by the end of this year, in particular in its central and western regions, to further stabilize foreign trade and investment.
A comprehensive bonded zone is a special Customs supervision area established by the Chinese government with reference to the free trade zones (parks) that are commonly used internationally.
To further ease the pressure caused by protectionism, China will likely continue to deepen economic cooperation in more fields with countries and regions related to the Belt and Road Initiative over the next several years, said Chen Bin, executive vice-president of the Beijing-based China Machinery Industry Federation.
The country will also accelerate the pace of sealing more bilateral and multilateral free trade deals with economies such as Japan, South Korea, the Association of Southeast Asian Nations and the European Union, he said.
China has been pushing for progress in negotiations for the Regional Comprehensive Economic Partnership, the China-Japan-South Korea Free Trade Agreement and China-Israel Free Trade Agreements. Meanwhile, the country and the European Union have accelerated the pace of negotiations for the bilateral Comprehensive Agreement on Investment, and hope to conclude talks this year.