Smart China Expo opens in Chongqing
Share - WeChat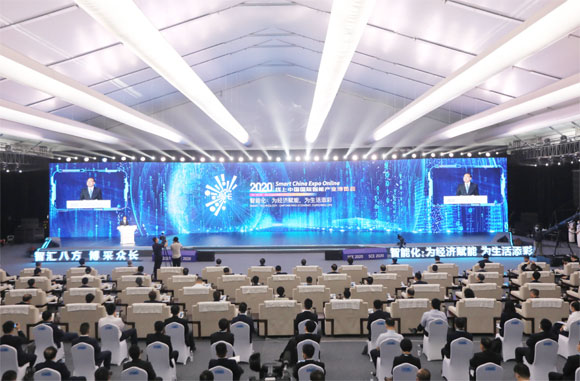 The 2020 Smart China Expo, which serves as a platform to promote global exchanges for smart technologies, kicked off online Tuesday and will finish Thursday in Southwest China's Chongqing.
During the opening ceremony, scientists, Nobel laureates, industry experts and representatives from international organizations attended and some delivered speeches via holographic projection, discussing new trends in the global big data field.
"Previously, digitization just made some companies perform better, but now it is the key to survive," Jack Ma, founder of Alibaba, said via videolink at the online summit. "The process of digitization was expected to complete in 30 to 50 years, but now, it has sped up, and the process may finish in 10 to 20 years."
Every enterprise needs to think about the upgrade of digitization and use digital technology to reduce their promotion, channel, human resources and management costs, Ma said, adding despite the uncertainties people face, digitization is now the biggest opportunity.
"The biggest beneficiaries of digitization process are not internet companies, but the companies that change themselves via internet," he added.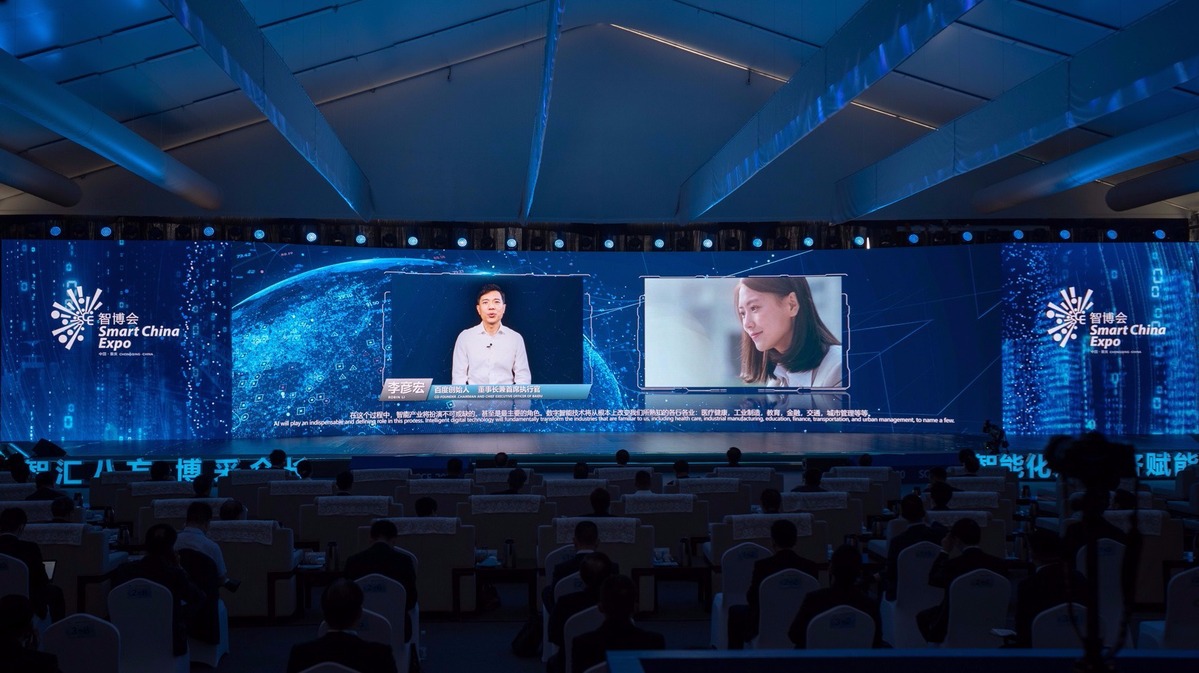 Digital intelligent technology will bring change to various industries: healthcare, manufacturing, education, finance, transportation and city management, Baidu CEO Robin Li Yanhong said.
Taking transportation as an example, Li said intelligent technology could bring a big change to the automotive industry.
More importantly, as infrastructure becomes more intellectualized, the efficiency of urban transportation will be enhanced. He predicted there will be no car purchase limitations or traffic controls within five years. "Within 10 years, we hope to basically eliminate traffic jams and reduce accident rates."
With the theme of Smart Technology: Empowering Economy, Enriching Life, a total of 41 forums, 18 contests, 16 offline and 116 online activities will be held during the three-day event.
Using technologies of augmented reality, mixed reality and extended reality, this year's expo has set up six virtual exhibition areas: Chongqing online, intelligent product, smart manufacturing, intelligent application, intelligent technology and regional cooperation.
The expo has attracted 551 online exhibitors, among which 348 were from outside Chongqing, accounting for 63.2 percent of the total.