Impressive approach paves way for Winter Olympics
Share - WeChat Mass participation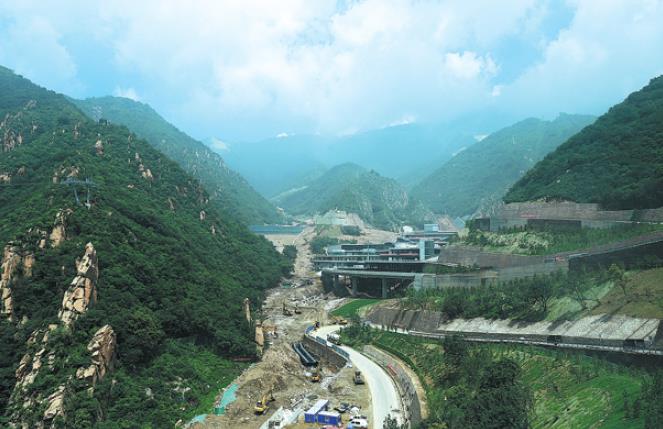 As China prepares to host the Games, there has been a dramatic increase in winter sports participation.
Once a poor county nestling in mountains and little-known to the rest of the country, Chongli district in Zhangjiakou, where most of the snow sports will be held in 2022, is already benefiting from the Games.
Linked to Beijing by a high-speed rail line that began operating in December, Chongli has become one of the country's hottest skiing destinations. The line has reduced traveling time between the capital and mountain resorts from more than three hours by car to about 50 minutes.
The Olympic venues for cross-country skiing, biathlon and ski jumping can be reached by shuttle bus from Taizicheng station, the final stop on the line in Chongli. An increasing number of arrivals were using the station until the COVID-19 outbreak forced all seven major ski resorts in Chongli to close in late January.
However, before the onset of the pandemic, the rising number of tourists to Chongli in recent years bore testimony to the influence of the 2022 Games.
During the 2018-19 winter season, a record 1 million-plus skiers and snowboarders visited Chongli, more than double the 480,000 in the 2015-16 season, according to the district tourism bureau.
By 2022, as part of a national plan to further promote winter sports as a lifestyle choice, China aims to build 650 skating rinks and 800 ski resorts, up from 334 and 770 respectively by the end of last year. This work will lay the foundation for winter sports and recreational activities for 300 million people in the buildup to the Games.