Central SOEs play key role in Hubei recovery
Share - WeChat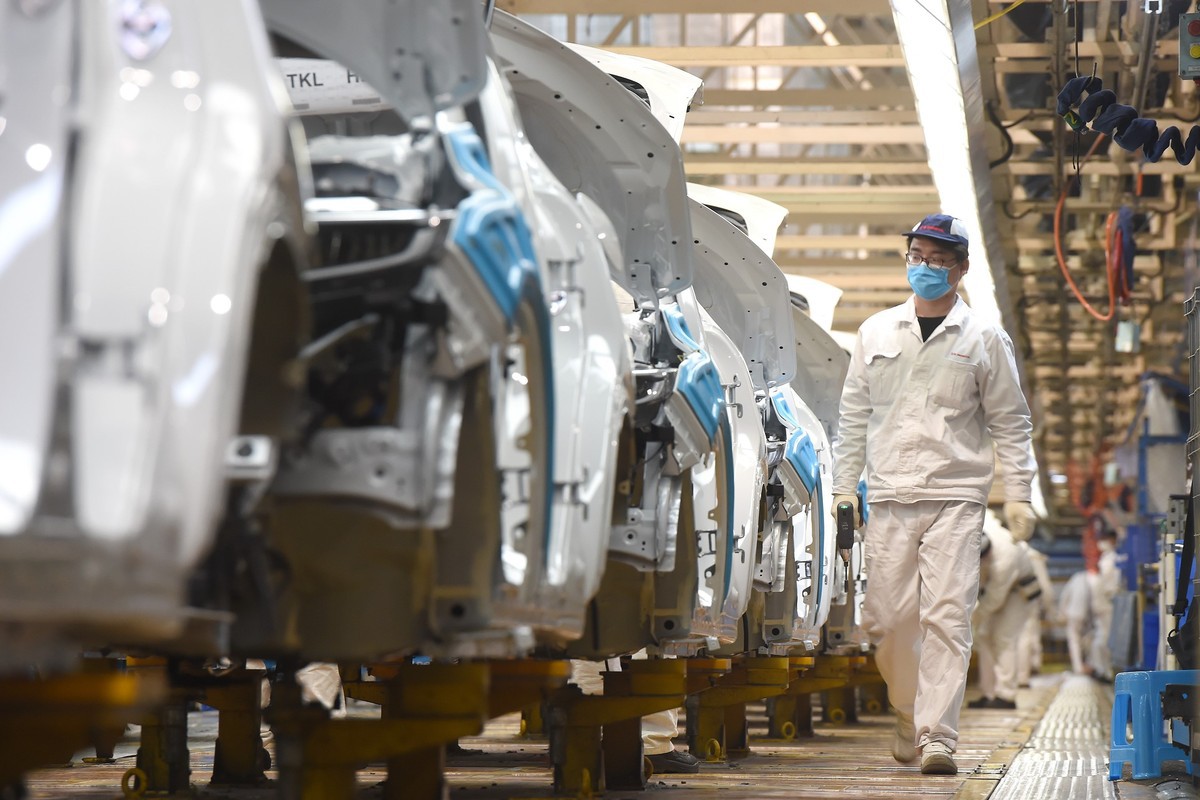 State companies ink big-ticket deals with province to help revive local economy
To further help Hubei province-the hardest hit region during the COVID-19 outbreak in China-centrally administrated State-owned enterprises signed 34 contracts for 72 major projects with the province earlier this month, according to the State-owned Assets Supervision and Administration Commission of the State Council.
With a combined investment of 327.73 billion yuan ($46.34 billion) from central SOEs including China Three Gorges Corp, China Resources (Holdings) Co and China Petrochemical Corp, the deals cover various industries including new energy, urban development, environmental protection, intelligent manufacturing and information technology.
Among them, 48 involve investment surpassing a billion yuan, with nine projects of over 10 billion yuan. These projects will focus on fields such as new energy, ecological and environmental protection, intelligent manufacturing and infrastructure construction.
Apart from efforts to help revive Hubei's economy, SASAC will also provide more policy support to promote cooperation between central SOEs and the province, said SASAC Chairman Hao Peng.
To maintain solid economic fundamentals, the government has emphasized the importance of focusing on the "six priorities" of safeguarding employment, people's livelihoods, development of market entities, food and energy security, stable operation of industrial and supply chains and the smooth functioning of society.
Central SOEs have signed 623 cooperation agreements with Hubei since 2016, with total investment exceeding 1 trillion yuan. Nearly 80 central SOEs have invested since then in the province. Other SOEs, such as China Baowu Steel Group, Dongfeng Motor Corp, China Gezhouba Group Corp and China Information Communication Technologies Group Corp have also chosen Hubei to set up their group headquarters, SASAC said.
"Even though our work schedule was delayed by the COVID-19 outbreak between February and March, the impact is only short-term. We shifted some material preparation and equipment manufacturing work to other plants within the group to ensure that work can be properly carried out amid the outbreak," said Wang Cheng, president of Hubei-based China First Metallurgical Group Co, a subsidiary of China Metallurgical Group Corp.
Apart from supporting Hubei in restoring its economic growth, central SOEs have also been asked to reduce or waive rents for small businesses in a bid to cut the latter's operating costs and bolster the slowing economy.
Small and micro-sized enterprises in the services sector and self-employed businesses renting premises from central SOEs and encountering financial difficulties should be exempted from rent for at least three months in the first half of the year, SASAC said in a recently issued circular.
Central SOEs should not delay the approval of qualifying small and self-employed businesses for any reason, said the document.
Experts said these moves are part of China's efforts to support small and micro businesses hurt by COVID-19. The country has cut benchmark lending rates, introduced tax breaks and increased lending to them with the aim of stabilizing employment and propping up the contagion-hit economy.
SOEs have built medical infrastructure and other supporting facilities, supplied medical products and enhanced communication networks in both China and abroad, said Chen Wenling, chief economist at the China Center for International Economic Exchanges.
Dong Yan, a researcher at the Institute of World Economics and Politics at the Chinese Academy of Social Sciences, said the contagion will accelerate the modernization of management systems, promote the upgrading of technologies and help transform the economic structure of SOEs.
Although many services sector SOEs-especially tourism, civil aviation, hotels and retail businesses-have borne the brunt of the slowdown over the past four months, Dong said the economic impact is only temporary because China is a large country with strong resilience, huge potential and enough space to keep its economic growth on a firm footing.
"Once the pandemic is over, Chinese SOEs are expected to play a bigger role in sustaining the supply chain around the globe," she added.