Central SOEs told to offer rent waivers to business tenants
Share - WeChat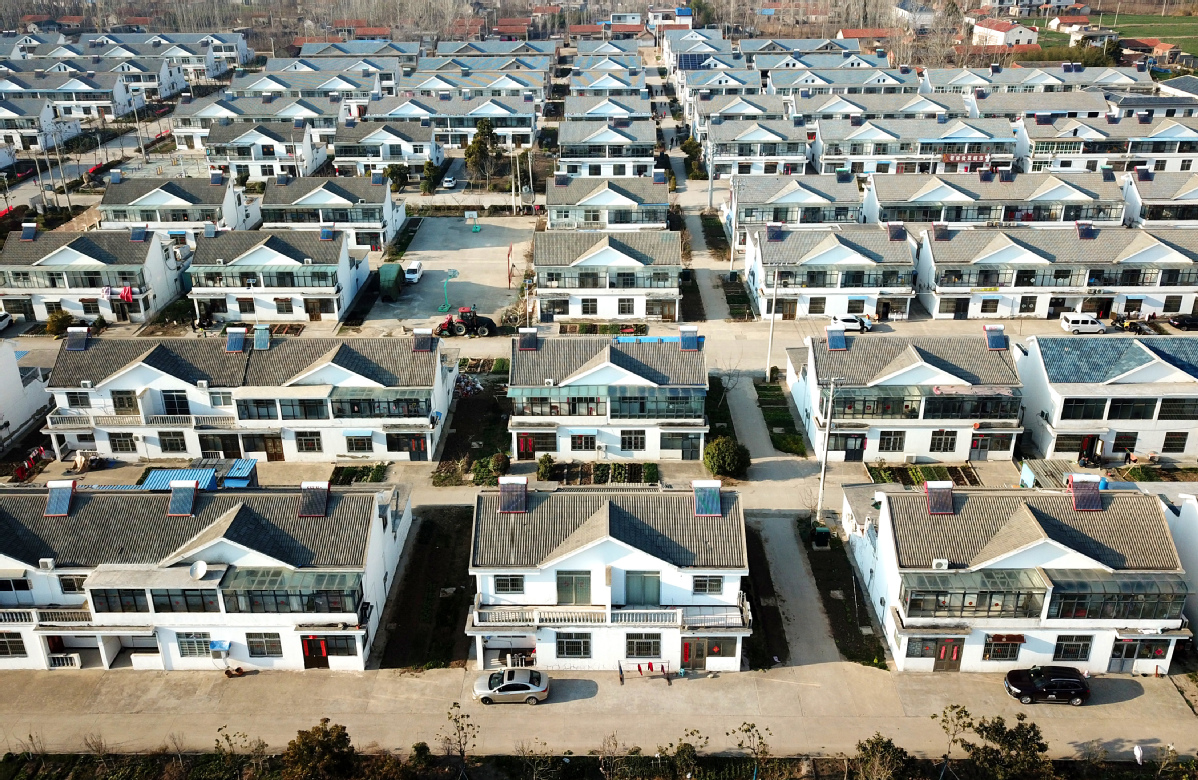 A number of ministry-level departments, including those responsible for State-owned assets and development and reform, have recently responded to issues of public concern.
SOEs urged to help smaller firms hit by pandemic
Central State-owned enterprises should take the initiative to support small and medium-sized enterprises and sole proprietors in getting through the COVID-19 pandemic, the State Council's State-owned Assets Supervision and Administration Commission said.
The central government issued a guideline last month instructing local authorities to ease the real estate rent pressure on SMEs and sole proprietors.
It said central State-owned enterprises should waive three months' rent in the first half of this year for SMEs and sole proprietors in the service industry who are facing difficulties, the commission said in a statement posted online on Wednesday.
No central SOE will be allowed to delay rent cuts for such tenants under any circumstances.
They should also strengthen inspection of their subsidiaries and hold them accountable if they fail to fully implement rent cut policies or engage in regulatory violations that lead to the loss of State-owned assets, it said.
Banks extend terms on 1.28 trillion yuan in loans
From Jan 25 to May 15, banks extended the principal repayment terms for 1.28 trillion yuan ($180.10 billion) in loans to middle-, small and micro-sized enterprises to tide them over the COVID-19 pandemic, the China Banking and Insurance Regulatory Commission said.
Banks have also extended the repayment terms for more than 55 billion yuan in interest and provided 1.9 trillion yuan of refinancing to such enterprises, it said.
The commission said it will continue to improve policies that allow for the extension of repayments on loans to middle-, small and micro-sized enterprises, and guide banks to further extend loan repayments according to the development of the pandemic and the enterprises' operating conditions.
Local development bodies told to boost urbanization
Local development and reform commissions should speed up the strengthening of weaknesses in counties to improve their urbanization, the National Development and Reform Commission said.
In a circular released online on Wednesday, the commission said the COVID-19 pandemic has exposed weaknesses in counties in fields including public health, the living environment and urban facilities.
In order to support strategies designed to expand domestic demand and promote a new type of urbanization, the NDRC called on local authorities to expand efficient investment, tap into consumer potential and vigorously improve public facilities and services in counties to meet farmers' increasing needs to work and live in town.
The commission laid out a number of areas that need improvement, including health, education and elderly care facilities, waste and sewage disposal, traffic infrastructure and pipelines.
It also called for renovation of old neighborhoods and the building of smart counties.
Priority should be given to the construction of public health facilities and the centralized disposal of medical waste, as well as enhancing the capabilities of public hospitals, it said.
3-month moratoriums on fishing to protect squid
All Chinese oceangoing fishing boats will observe fishing moratoriums in two major fisheries to protect squid and their spawn, the Ministry of Agriculture and Rural Affairs said in a statement issued on June 2.
One of the moratoriums will take place in the open sea off the east coast of South America (at 32°S-44°S, 48°W-60°W) from July 1 to Sept 30 every year.
The other will take place in the open sea off the west coast of Central America (at 5°N-5°S, 110°W-95°W) from Sept 1 to Nov 30 every year.
The ministry said pelagic fishing boats should fish for squid in a legal way, gradually set up a system including electronic fishing logs, video surveillance and fishery observers, and must not fish across borders.
The ministry also said it will coordinate with other departments on law enforcement in open seas to crackdown on illegal, unreported and unregulated squid fishing.
Fishery authorities in provinces, autonomous regions and municipalities should strengthen monitoring and management of fishing boats during the moratoriums and strictly guard against any violation of regulations, the ministry said.