Manufacturing industry raises 1t yuan funds in 2019
Share - WeChat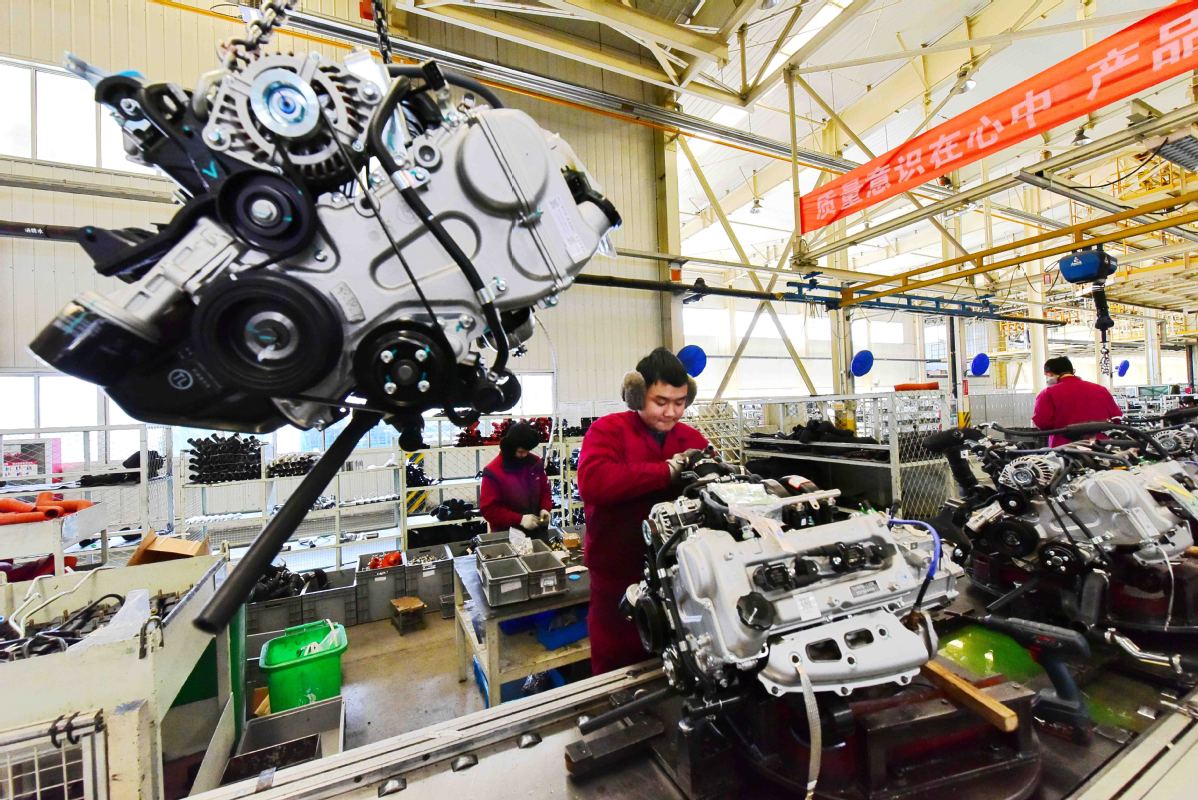 The State Council, China's Cabinet, held its executive meeting recently at which measures were proposed to promote steady growth in the manufacturing industry, and reduce fund-raising cost for small and medium-sized enterprises, the Securities Daily reported on Monday.
The meeting also put forward carrying out divergent credit policies and encouraging the increase of medium- and long-term loan in the industry. Stock rights, investment, bond financing were encouraged to further lean to the manufacturing industry as well.
Among multiple policies put forward to ease financing cost last year, capital market support saw obvious efforts in the sector, making financing scale continue to grow, said Pan Xiangdong, chief economist at the New Times Securities.
Data from Eastmoney showed initial public offerings (IPO) of enterprises in manufacturing industry raised 114.96 billion yuan ($16.49 billion) in 2019, up 35.56 percent year–on-year; fund raising via secondary share issues reached 401.88 billion yuan, up 25.88 percent; share allotment financing registered 16.36 billion yuan, up 53.8 percent; and bond financing recorded 473.38 billion yuan, up 41.07 percent. In general, the direct financing scale of manufacturing industry in 2019 was up to 1.01 trillion yuan, up 34.16 percent year–on-year.
Securities Daily found that China's Nasdaq-style high-tech board known as the STAR Market contributed nearly half of the financing scale to the IPO fund raising of the manufacturing enterprises listed in A-share market in 2019. A total of 70 STAR Market enterprises raised 76.49 billion yuan among which 57.28 billion yuan were raised by manufacturing enterprises, accounting for 74.88 percent of the IPO financing scale in the STAR Market.
Zheng Lei, chief economist at the Glory Sun Financial, said "From securities market aspect, greater efforts are needed to develop high-yield bond market to support the fund raising for manufacturing industry. For the present, exchange markets are still a major channel for its financing."
Pan Helin, an economic commentator at the Zhongnan University of Economics and law, said "If the government will further support financing for the manufacturing industry, it should encourage banks to carry out divergent credit policies, increase medium- and long-term loans to enterprises, and it should continue to support equity financing for the industry, help qualified private companies expand their bond financing scale, fuel the development of a multi-level capital market and improve the external financing capability of manufacturing enterprises."