A-share IPOs expected to exceed 220 in 2020: PwC
Share - WeChat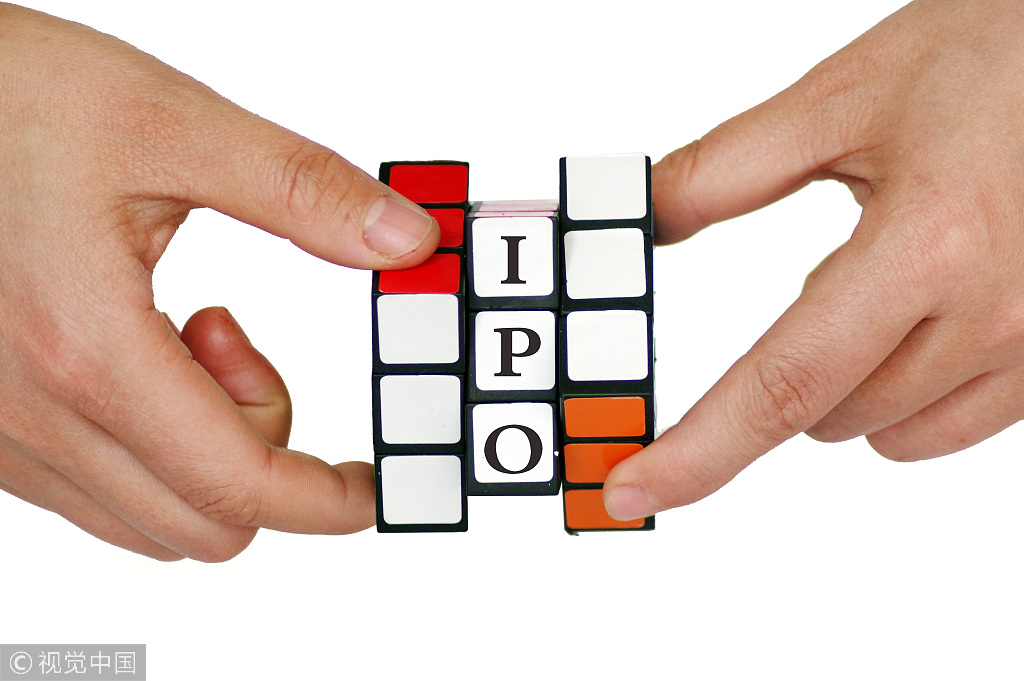 The number of A-share IPOs is expected to exceed 220, and total fundraising is projected to be over 250 billion yuan ($ 35.87 billion) in 2020, PricewaterhouseCoopers said on Thursday.
Statistics show total A-share IPO volume in 2019 was 201 and about 253.3 billion yuan in funds were raised in the past year, up 91 percent and 83 percent year-on-year, respectively, according to PwC's annual report on A-share IPOs.
As the focus of the A-share market last year, the STAR Market has provided a more inclusive financing platform for China's high-tech innovation companies since its opening in July.
About 70 companies were listed on the STAR Market, with a total of 82.4 billion yuan funds raised last year and the proceeds accounted for 32 percent of the A-share IPO market's total fundraising.
To supplement China's multi-level capital market system, the STAR Market not only emphasizes the guidance of 'hard technology', but also enhances the inclusiveness of the capital market to the real economy. The STAR Market will encourage more high-tech companies to choose an A-share IPO, and promote registration system reform in other A-share markets, said Thomas Leung, PwC Mainland China and Hong Kong Markets Leader.
The number of companies listed on the Main Board of the Shanghai Stock Exchange was 53, with a value of 106.2 billion yuan last year. In the same period, about 26 and 52 IPOs completed in Shenzhen's SME Board and Shenzhen ChiNext Board, raising 34.6 billion yuan and 30.1 billion yuan, respectively.
In terms of individual stocks, the top 10 IPOs in A-share market raised over 100 billion yuan in total funds, accounting for 42 percent of the total fundraising of A-share IPOs in all of 2019. The Postal Savings Bank of China ranked first, with 32.7 billion yuan in funds raised last year.
In terms of market segments, the top 10 IPOs of 2019 in fundraising size comprised of five companies listed on Shanghai Main Board, four on STAR Market and one on Shenzhen's SME Board.
For industries, 60 percent of A-share IPOs were manufacturing companies, including 43 high-end manufacturing companies listed on the STAR Market. The A-share listed companies were mainly industrial products, information technology and telecom industry, consumer goods and services industry.
Meanwhile, Hong Kong retains the crown as the world's number one IPO market and maintains its top three positions in global IPO market ranking for the seventh year. In 2019, Hong Kong's IPO market raised HK$315.5 billion in total funds, a 10 percent increase from the previous year. 2019 IPO activity attracted 184 new listings.
Hong Kong new listing companies were comprised of mostly retail, consumer goods and services companies followed by industrial products in the past year. The listing regulation reforms, including weighted voting right and bio-tech listing regulation change, have not only enhanced the diversification of Hong Kong's capital market, but also lay an important foundation for the Hong Kong IPO market, according to the report.
It is projected that the Hong Kong market will continue to thrive with total proceeds of HK$230 to HK$260 billion raised in 2020, and Hong Kong will maintain its position as the most important IPO fundraising hub in Asia, according to PwC.