Yields of listed companies expected to improve
Share - WeChat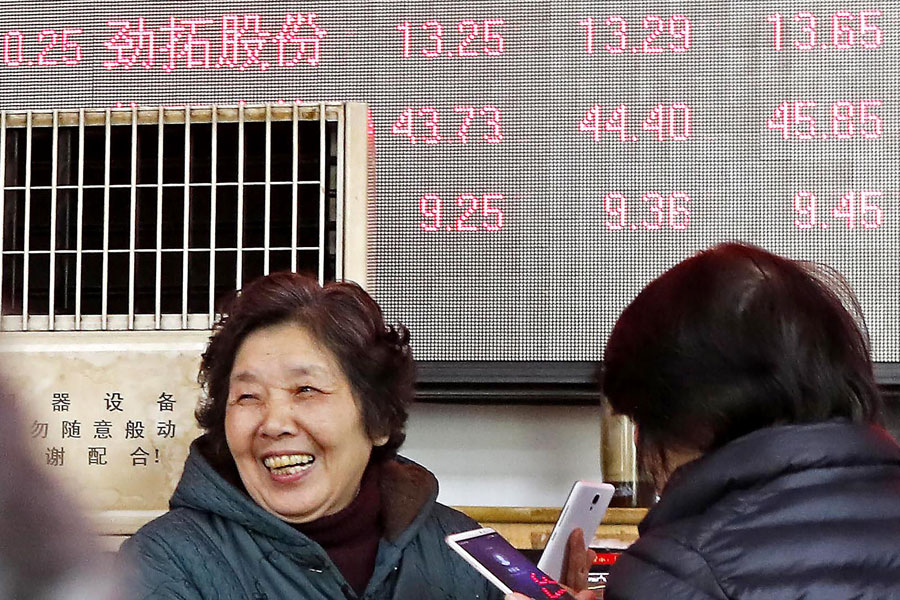 The stepped-up registration-based reform across the whole A-share market has the potential to increase long-term market returns, but the divergence in stock performances may deepen next year, analysts said.
The comments came after China adopted the revised Securities Law over the weekend and made systemic amendments to enable a phased-in replacement of the approval-based system by the registration-based system for initial public offerings across the whole market.
The revised law, set to take effect on March 1, has signaled a faster capital market reform agenda, especially in terms of implementing the registration-based system in Shenzhen's innovation-enterprise heavy ChiNext in the first half of next year at the earliest, they said.
Higher reform expectations have boosted investors' confidence in securities firms, whose investment banking business should benefit from the registration-based reform that is expected to quicken the pace of IPOs.
A subindex tracking the sector rose by 5.72 percent on Monday, while the benchmark Shanghai Composite Index went up by 1.16 percent to close at 3040.02 points, according to market tracker Wind Info.
"The registration-based reform entails not only enabling more firms to get listed, but a series of reforms in fundamental market institutions," said Wang Tingting, an associate professor of finance at the Central University of Finance and Economics.
"If it succeeds, it will strengthen the market's role in resource allocation and help companies with strong competence to thrive and get the weak out of the market, leading to higher quality of listed firms and market returns," he said.
In the short term, less administrative controls on the pace of IPOs and therefore more financing activities under the reform, however, may put some pressure on market liquidity and lead to a divergent stock performance, Wang said.
Particularly, the market value of "shell companies"-or dormant, low-value listed firms that have the potential of being acquired by a nonpublic company seeking to get listed through the deal-may decline as more companies may choose IPOs as a handier channel to go public, said Wang.
A report from Sealand Securities said that the valuation of large-cap companies may rise in 2020 but that of small-caps may drop.
More small-cap firms may get listed under ChiNext's registration-based reform, while money flowing into the market may instead favor large-cap industry leaders, because the money will mainly be foreign capital and funds from the social security system that pursue long-term stable returns, it said.
Stock connect programs between mainland and Hong Kong bourses have seen net foreign inflows into mainland stocks for 30 consecutive sessions of over 110 billion yuan ($16 billion) in total as of Monday, according to Wind Info.
"The market in 2020 will test investors' ability to select stocks and manage risks. To elevate investors' awareness of risks, as well as of their rights and obligations, is a crucial part of the registration-based reform," Wang said.