Wuxi ushers in 2020 with $16b projects
Share - WeChat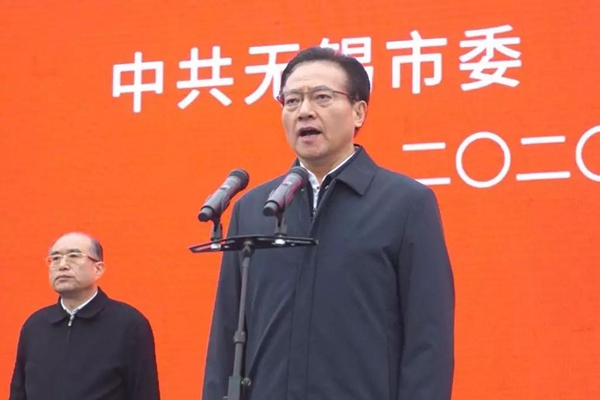 It was announced that 185 major industrial projects worth 116.6 billion yuan ($16.74 billion) would be undertaken in 2020 at a launch ceremony in Wuxi, East China's Jiangsu province, on Jan 2.
The expensive projects are a part of Wuxi's efforts to upgrade its industrial structure and establish a modern industrial system.
The number of projects increased by 87 percent over 2019 and total investment grew by 41 percent.
Forty-six of the projects are worth over 1 billion yuan, with a combined value of 78.1 billion yuan. A total of 44.9 billion yuan is expected to be invested into all 185 projects in 2020, with more investment coming in the following years.
The projects are involved in three sectors: strategic emerging industries, which received the most investment at 49 billion yuan, advanced manufacturing, which features the highest number of projects at 72, and modern services.
Xinwu district will house 32 projects worth 28.5 billion yuan, while Jiangyin will house 49 projects worth 24.6 billion yuan.
The ceremony also marked the start of construction on STA Pharmaceutical Co Ltd, a subsidiary of WuXi AppTec, in Xinwu district.
STA, which is involved in the life science industry, boasts strong pharmaceutical R&D and manufacturing capabilities and operates in both China and the United States.
The company, which received 3 billion yuan in total investment, will cover an area of 4.4 hectares and is expected to produce 550 million tablets, 1.1 billion capsules, and 75 million vials per year.