Stars that shine over the capital
Share - WeChat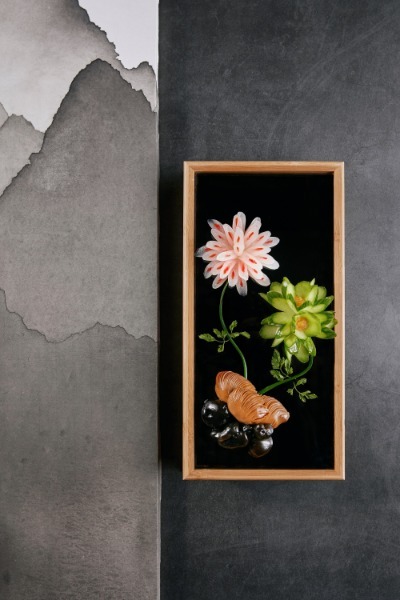 Beijing's restaurants finally get the chance to be given the big man's vote.
The fat man arrived in the Chinese capital a little late, but in a way just on time, 135 years after his birth in France and as the 70th anniversary of the founding of New China reached its end.
When Andre and Edouard Michelin gave Bibendum, later to become known as Michelin Man or Michelin Tyre Man, to the world in Lyons in 1884 he was accompanied by the Latin motto "Nunc est bibendum", now is the time to drink. Since then there has been plenty of drinking, but it is primarily to eating-and generally very fine eating and dining-that the name Michelin has attached itself. That and tyres of course, many of which were running on the roads of Beijing before the culinary incarnation of Michelin Man finally arrived in November.
In its early years the Michelin Guide covered restaurants mainly in Europe and North Africa, and it was not until 2005 that establishments in the United States got a look in. Michelin in 2008 began casting its eye over Asia when a guide on Hong Kong and Macao was published and finally in 2016 the mainland got into the mix when a guide on Shanghai was published, and in 2018 a guide on Guangzhou, Guangdong province, was published.
In the Beijing guide, three years in the baking, stars have been given to 23 restaurants, one with three stars, two with two and the rest with one.
"Chefs and restaurant operators here have not only inherited the true essence of Beijing taste, but also created an amazing diversity," says Gwendal Poullennec, international director of the Michelin Guides.
Most Popular