The popular appliance of science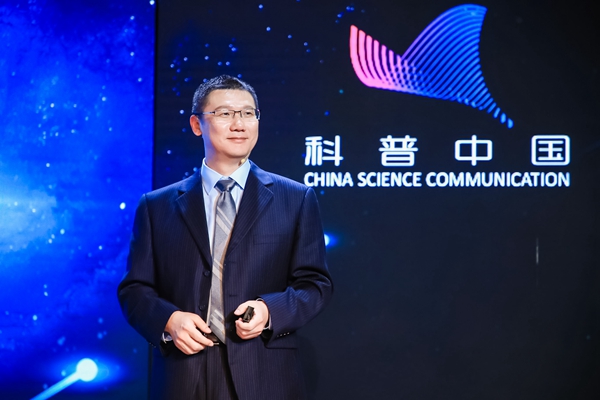 Talent search
With more than 10 years' experience of reporting science, in 2015 Wu started leading a team inside Guokr to create a WeChat public account highlighting and promoting scientists as role models. The team produces articles popularizing science, either written by the editors or by scientists themselves.
She always had the long-term plan to bring the scientists to the stage.
"Ten years ago, it was hard to find many scientists who were willing to participate in science popularization projects, but when we started doing this in 2018, we noticed that more scientists were keen to share their stories with a wider audience," Wu says.
In Wu's team, there are two "star scouts" whose main job is to search for scientists whose field is related to the topic of each show and who can give a speech about their specialization.
"We have built an internal database listing all the scientists-across all areas of expertise-who we have interviewed or contacted, which helps us to find exactly the right people to take part in the shows," Wu says.
"It's a stage for both famous scientists and young science researchers."
The scientists who have joined the project also like to recommend Wu's team to their peers.
Topics that are of interest are the key to the show and preparation for each show takes around a month.
After both the topic and the lineup of scientists are decided, the talent agent visits the scientists' offices, takes a short video interview and shoots a profile photo.
"The scientists are always busy with their work, so we try to make things quick in order to not occupy too much of their time," Wu says.
Each scientist has 18 minutes on stage.
Wu is always thinking about how to make the show retain its vitality. Actors or pop stars are sometimes invited to engage in a Q & A with the scientists.
Getting on the stage of I'm a Scientist is also a way to help the scientists practice their public speaking skills, and Wu hosts training courses for them that illustrate how best to spread their scientific message to the public.