The popular appliance of science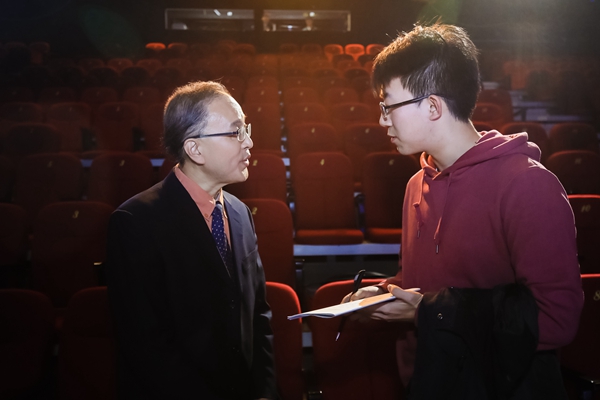 Kick the habit
The stage was now set for Jiang Yuan, vice-president of the Chinese Association on Tobacco Control.
She talked about the side-effects of being a smoker, and that nicotine dependence is a chronic, relapsing disease, doing even more harm, surprisingly, to women than men.
However, she also pointed out that it's hard for people to kick the habit. During her research, she and her colleagues noticed that smoking was seen as a tool for socializing, allowing people to improve their interpersonal relationships.
The last scientist to take the stage was Niu Wenyi, a retired professor at the School of Public Health at the Peking University Health Science Center.
In terms of pure audience reception, this was the star turn as he received the most laughs and applause. His aim was to popularize the fields of food and medical science.
Niu showed a poetic streak and turned his knowledge into easily-remembered and catchy doggerels.
"I've been writing the doggerels for more than three decades, and all I want is to teach more people to learn how to protect themselves," Niu says.
The show was not just one-way traffic and a Q& A session followed.
Among the audience, Shi Yifan, a senior student studying at Beijing University of Chinese Medicine, asked Huan if he should jump straight into medical research in the future or whether he should practice in a hospital first.
"Huan's speech really inspired me," says Shi, 22.
"As a medical school student, I've been thinking about how to help more people, even though I'm not a public health major. I realized today how detailed disease prevention work is."
After the show, many audience members voluntarily gathered around the scientists to ask questions pertaining to their personal interests.
Shi was among them, thanking Niu and the other scientists in person.
"I was confused about my career as a doctor, but your speeches and your answers have assured me that I just need to be down-to-earth and focus on what I'm learning and practicing," Shi said.
"There are many possibilities in the future for me to find a path to help people."
I'm a Scientist is hosted by the Department of Science and Technology Popularization at the China Association for Science and Technology and organized by Guokr, a company that seeks to popularize science among youngsters in interesting and different ways.
Eighteen shows have been delivered since its launch in 2018, and each one has attracted more than 200 audience members.
Previous topics have ranged in scope from space travel to Leonardo da Vinci and Albert Einstein.
Wu Ou, deputy editor-in-chief of Guokr, is the head of the program's executive team. She always sits at the front for each show.
During the lectures, she looks around to gauge the audience reaction.
Wu says: "You can see a flicker in their eyes, especially the younger members, and that makes the project more meaningful."