The popular appliance of science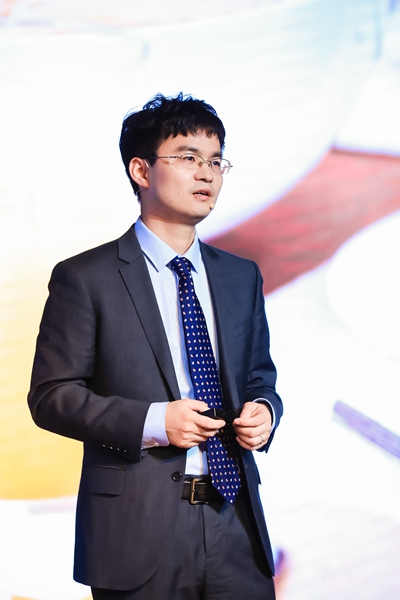 Scientific literacy
Zhang Bin, a division chief for the Informatization of Science Communication at the China Association for Science and Technology, looked to the internet for inspiration.
"We asked ourselves, 'why don't we promote some internet celebrity scientists?' They are smart and witty," Zhang recalls.
"So, we decided to build a platform for the scientists to present themselves and spread knowledge at the same time."
Zhang says people's impression of Chinese scientists is that they are consumed by their work and have little time to lead a "normal" life.
"But that's not true for modern scientists," he adds.
"Science is fun, and scientists are warm and interesting, especially young scientists-they are energetic."
The Chinese Academy of Sciences launched a program named SELF (Science, Education, Life and Future) in 2014.
Zhang says the I'm a Scientist project is not in competition with SELF as it has a show business allure.
"There are more than enough science-publicity projects right now, and we need to discover more scientists that can give a speech," Zhang says.
I'm a Scientist has become popular in the field. Institutions, such as the Chinese Science and Technology Museum and the Shanghai Science & Technology Museum, among others, have approached the production team with offers to host the event, Zhang notes. I'm a Scientist is part of the China Science Communication program launched by the China Association for Science and Technology in 2015.
The program focuses on spreading science and technology through online platforms such as websites, WeChat and cloud services.
The program also aims to increase scientific literacy and knowledge in China, Zhang says.
"Scientific literacy," according to the US' National Center for Education Statistics, "is the knowledge and understanding of scientific concepts and processes required for personal decision-making, participation in civic and cultural affairs, and economic productivity".
Zhang says the China Association for Science and Technology has developed a standard to measure the scientific literacy in China, adapted from US professor Jon Miller's measurement of civic scientific literacy.
"If we say someone has scientific literacy, that means they have scientific knowledge, methods, thoughts, spirit and the ability to solve their personal issues, as well as join in with social affairs," Zhang explains.
In Zhang's mind it's important for a person to have scientific literacy, and the spirit of science is not separate from daily life.