Huawei revenue rises in first 9 months
Share - WeChat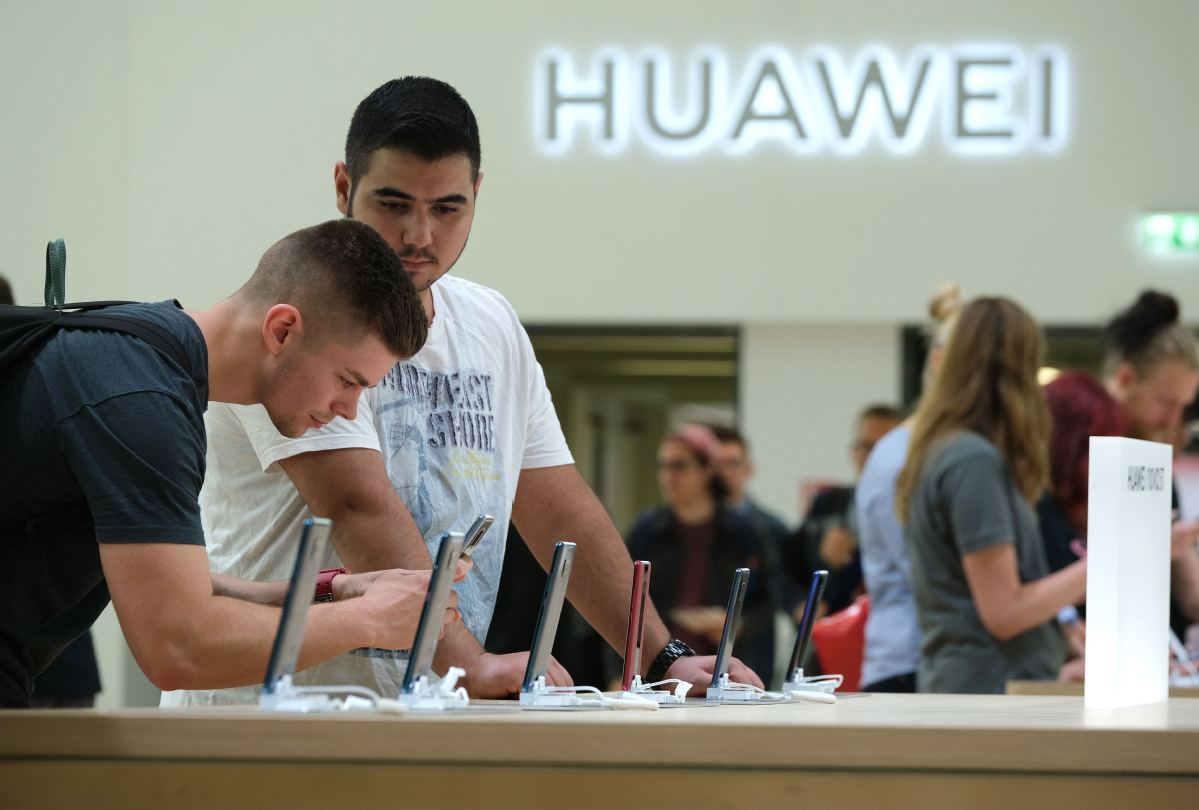 Huawei Technologies Co posted steady revenue growth during the first three quarters of this year on the back of its robust smartphone business, as the tech giant seemed to have shrugged off much of the impact from US restrictions.
During the first three quarters of this year, the company generated a revenue of 610.8 billion yuan ($86 billion), up 24.4 percent year-on-year. The tech giant had earned revenue of 401.3 billion yuan during the first six months of the year, up 23.2 percent from the same period a year ago.
"The overall revenue is steadily growing. It is fair to say that the current trade uncertainties have not had much of an impact on Huawei's growth," said Xiang Ligang, director-general of the Information Consumption Alliance, a telecom industry association.
Ding Yun, president of Huawei's carrier business group, which supplies telecom equipment and solutions to global carriers, told China Daily: "We have seen the fastest growth in areas where we were hit the hardest."
The firm has signed more than 60 commercial contracts for 5G with leading global carriers.
According to Ding, the firm's carrier business saw faster growth in third quarter than the second as well as that of last year without offering any numbers.
Yang Chaobin, president of Huawei's 5G product unit, said the company has so far shipped more than 400,000 units of 5G active antennas, a type of modem used in 5G base stations.
About 300,000 units have been shipped after the US imposed restrictions in May. "Some of these modems don't include US components, and their performance is as good as those which include US components," he said.
In May this year, the US government put the Chinese company on the "Entity List" and barred it from buying US technologies without special government approval.
Despite some worries that the ban may have a big impact on its smartphone business, more than 185 million Huawei smartphones were shipped in the first three quarters of 2019, up 26 percent year-on-year.
Other businesses including PCs, tablets, wearables, and smart audio products also saw rapid growth, the company said in a statement.
"Huawei shipped an all-time high of 67 million smartphones in the third quarter alone. The company's solid performance was largely due to its continued expansion in the domestic market," said Jia Mo, an analyst from market research company Canalys.
In the overseas market, however, Huawei must find new solutions to maintain its leading position as its competitors will continue to update their products, Jia said.
"Potential plans include getting special approval for using the Google operating system or promoting smartphones embedded with its own operating system," he said.