Perfect pictures are a growing trade
Share - WeChat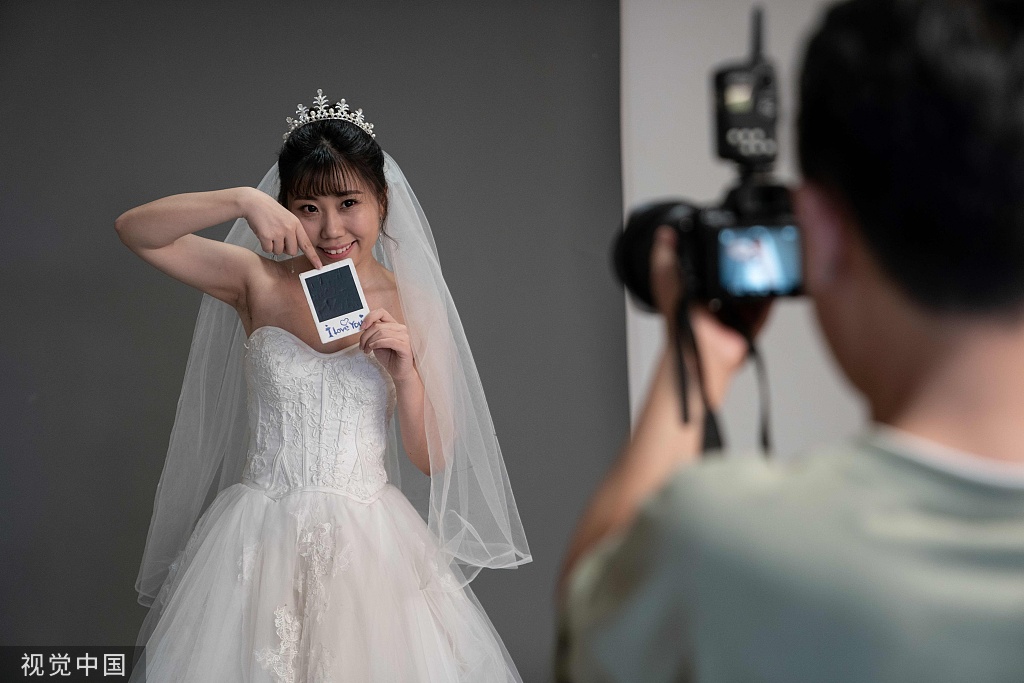 Earlier this year, for our wedding photography, my husband and I hired a professional imaging studio as any young matrimony-bound urban couple would these days.
We parted with a tidy sum for the photography services, and now I realize every yuan spent was worth it-their output was top-class, and we were happy to share the images with friends and family via social media channels.
Seems the image bug has bitten me hard and proper. Another way of putting it could be that the emerging business of high-end photography, which targets life's special events and travelers, is making quick inroads into consumers' psyche through memes, those powerful elements of social media culture.
Whenever I travel next time, I think I might just succumb to the temptation to spend up to $500 to freeze those memorable moments at picturesque overseas locations in unforgettable images, shot by a professional.
Who wouldn't like to have great pictures for posterity? Besides, such pix can make you feel happier every time you browse them on your smartphone, or share them with loved ones.
Photography services entail careful preparations. You can book them online. Prices appear reasonable, given that they use high-pixel cameras and reflector panels, to make the images look polished, slick.
They even offer add-on cosmetician services for professional makeup and fancy hairstyles. Normal aim-and-shoot pix shot with three-lens mobile camera can never match the bright touch of professionally created photographs.
If you think my thoughts reflect the state of the mind of a new bride, you'll be mistaken. Demand for such services among young Chinese is growing on the back of a decent start three years ago.
Such is the craze that Chinese travel agencies and individual photographers have established studios at foreign destinations.
A friend of mine and her husband recently visited Kyoto in Japan. They hired a local photography service provider who captured colorful pictures of the couple dressed in local traditional Japanese Kimono. Turns out, the studio is run by a Chinese person. The couple discovered it through social commerce startup Xiaohongshu, or Little Red Book.
For 35,000 Japanese yen ($324), the couple got 120 snaps shot in two hours. I learn the photo shoot duration can range from half-an-hour to a whole day, and price tags change accordingly.
The studio cooperates with Kimono stores and provides different styles of costumes for men, women and children. You can choose the designs on-site. This studio is fully booked for the season, and requires advance reservations.
If they so desire, travelers can spend 1,000 yen for a Japanese hairstyle and another 3,000 yen for local makeup. The studio uses image-editing apps such as Photoshop to further enhance some select pictures in the two weeks following the shoot.
Such photography agencies are mushrooming as Chinese travelers chase quality experiences at both home and abroad.
Ctrip, China's largest online travel agency, launched a travel photo-shooting forum in December. Forum participants post comments and interact with others, helping Ctrip to raise the stickiness of its website and app.