Livestreaming sales reach for the heights
Share - WeChat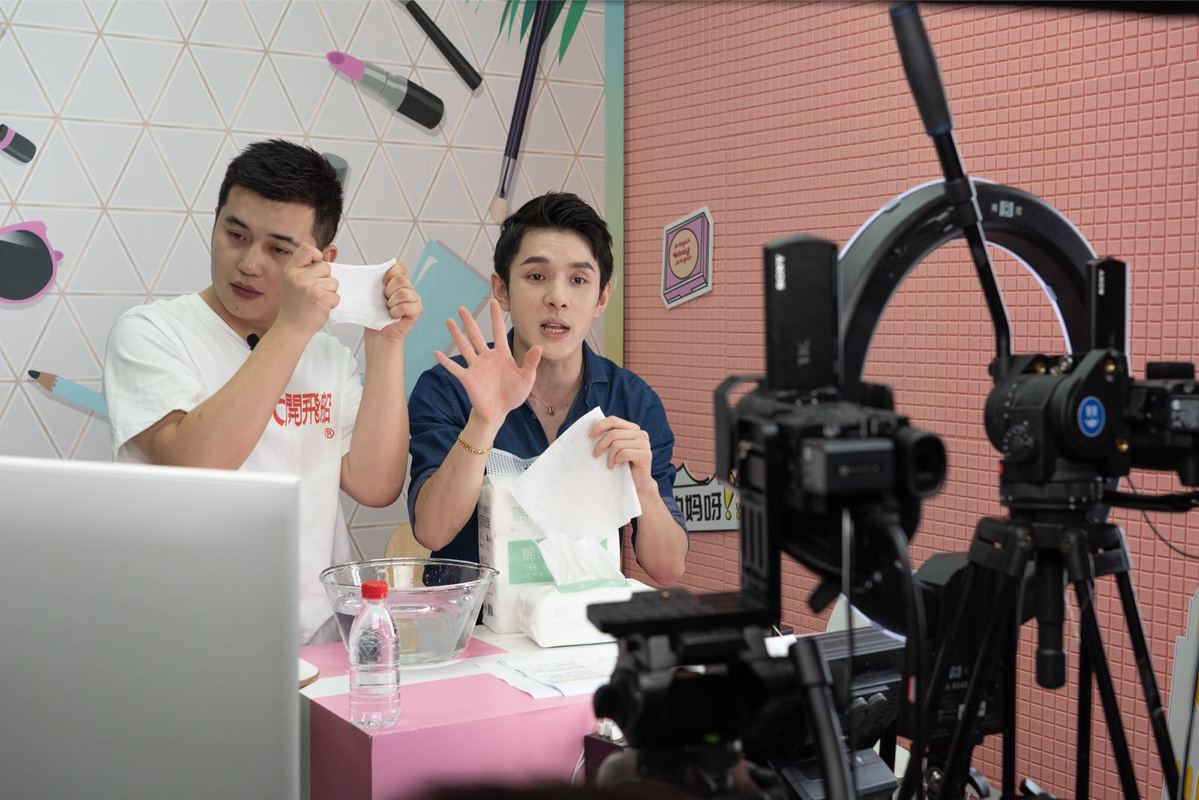 Billions of yuan generated annually through thousands of broadcasts
Li Jiaqi is arguably the most successful lipstick salesman in China.
The 27-year-old, dubbed "the king of lipstick", once sold 15,000 lipsticks within five minutes.
During a one-on-one competition last year, Li, who sells his wares each day through livestreaming, outmatched Jack Ma, the founder of e-commerce giant Alibaba.
The contest, part of a four-hour gala hosted by Alibaba to promote its annual Nov 11 shopping festival, also featured live performances by singer Mariah Carey, entertainment troupe Cirque du Soleil and a galaxy of A-list Chinese celebrities.
With Li selling 100 times more products than Ma and setting a record for lipstick sales in China, the competition-the gala's most memorable event-is still being discussed today.
In recent months, Li, a folk dance graduate from Jiangxi province, has taken his sales prowess far beyond the realm of women's dressing tables to almost all aspects of their lives.
"I don't think there is anything I cannot sell," Li told China Daily last month just before an online shopping festival staged in his name by his team and Taobao, Alibaba's online retail arm.
Titled Jiaqi Fans Rewarding Day, the festival has become a regular promotion staged on the 17th of every month, a date chosen because in Chinese it is pronounced similar to Li's name.
Last month's event started at 7:30 pm and lasted for five hours. Li introduced 48 products, ranging from snack foods-such as dried mangoes-to goose-feather quilts, and from tampons to a variety of cosmetics.
Resembling a television commercial, the livestream event allows viewers to instantly buy recommended items.
Li's followers were promised that the price of every item they bought during the event would be the lowest on the market, be it a skincare product from French luxury brand Guerlain costing more than $150 or instant noodles selling for less than $1.
His team has not disclosed the revenue such an event can generate, but Li said he has some 50 million followers from all social media platforms in China.
According to Taobao, the total value of products sold can reach 6 million yuan ($839,000) in just three minutes. During the Nov 11 shopping festival last year, Li sold 320,000 items worth a total of 67 million yuan.
"At every monthly festival, we surpass previous sales and set records. But the reason I don't want to disclose sales figures is that selling is no longer the only goal, and I want my followers to have fun and learn about what's new," Li said.