Love at Lanzhou University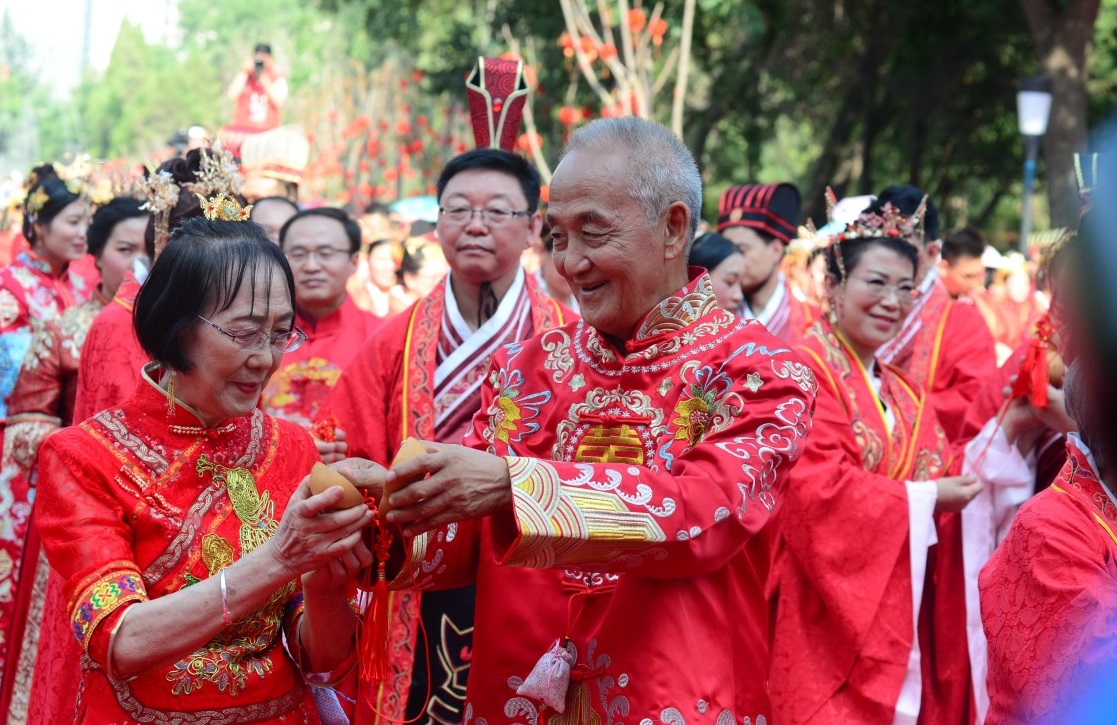 On the occasion of the 110th anniversary of Lanzhou University, the school held a collective "wedding" on Sunday for 110 selected alumni couples signifying best wishes during the anniversary.
Among the 110 couples who participated in the mass event, some were golden wedding couples who had been in love for 50 years and had stood the test of time. Some are post-80s couples who were persistent in love, and brave in entering a "naked marriage", which means getting married without owning a home. There also was one diamond anniversary couple celebrating 60 years together.