Hanfu market grows across China
Share - WeChat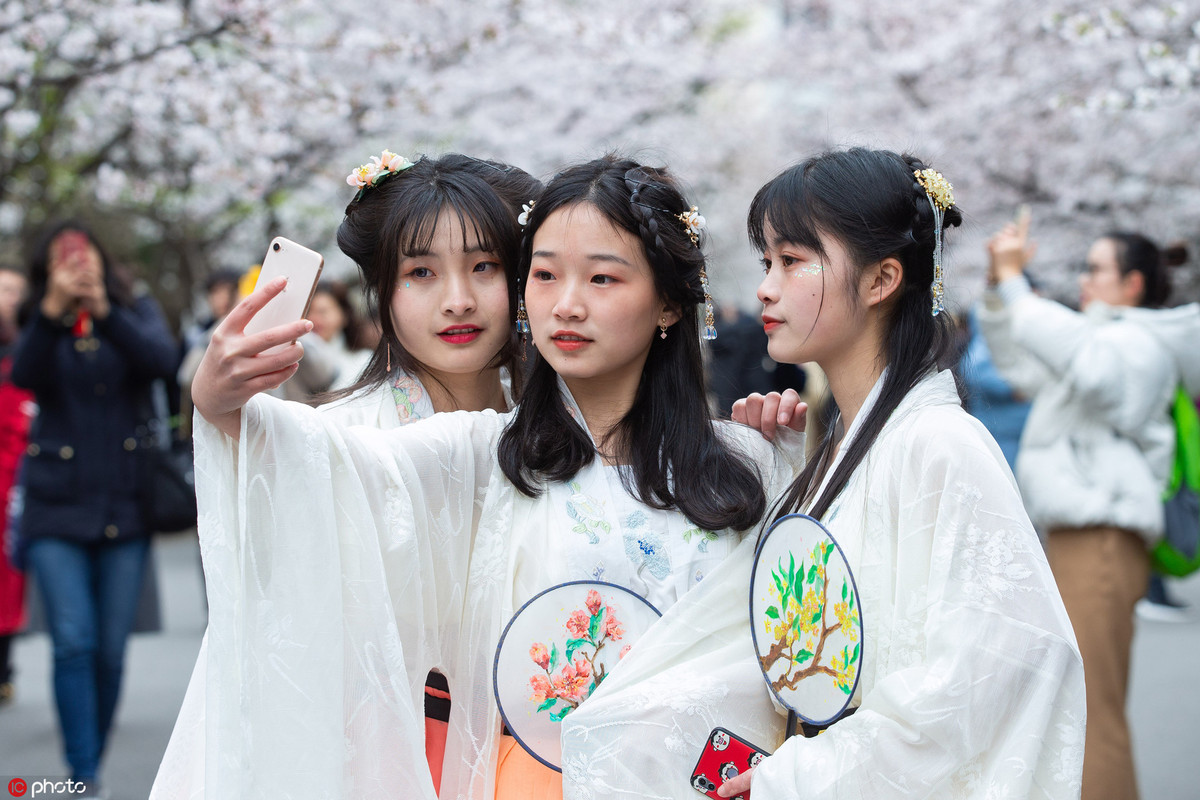 Wearing hanfu, the traditional clothing of the Han ethnic group, has experienced a fashion revival among young Chinese people in recent years, with the number of consumers of the domestic hanfu market surpassing 2 million, worth around 1.09 billion yuan, CCTV reported.
As the number of people adopting the ancient style of dress in modern times continues to grow, stores dedicated to the renting of hanfu are being set up across China. Between April and August, the number of stores for renting hanfu in Beijing rose to more than 20 from the original four.
The hanfu market has experienced a boom in both high-end customized brands and more affordable options. Statistics from a domestic e-commerce platform showed that hanfu priced at 100-300 yuan took more than 60 percent in market share last year, while those priced over 500 yuan accounted for more than 30 percent.
Last year, there were more than 2 million keen admirers of hanfu in China, a rise of nearly 73 percent on 2017, according to a report by HanFu Information, a data provider for the sector. Their average age is 21, and some 88 percent of them are female.