Human destiny tied to nature
Share - WeChat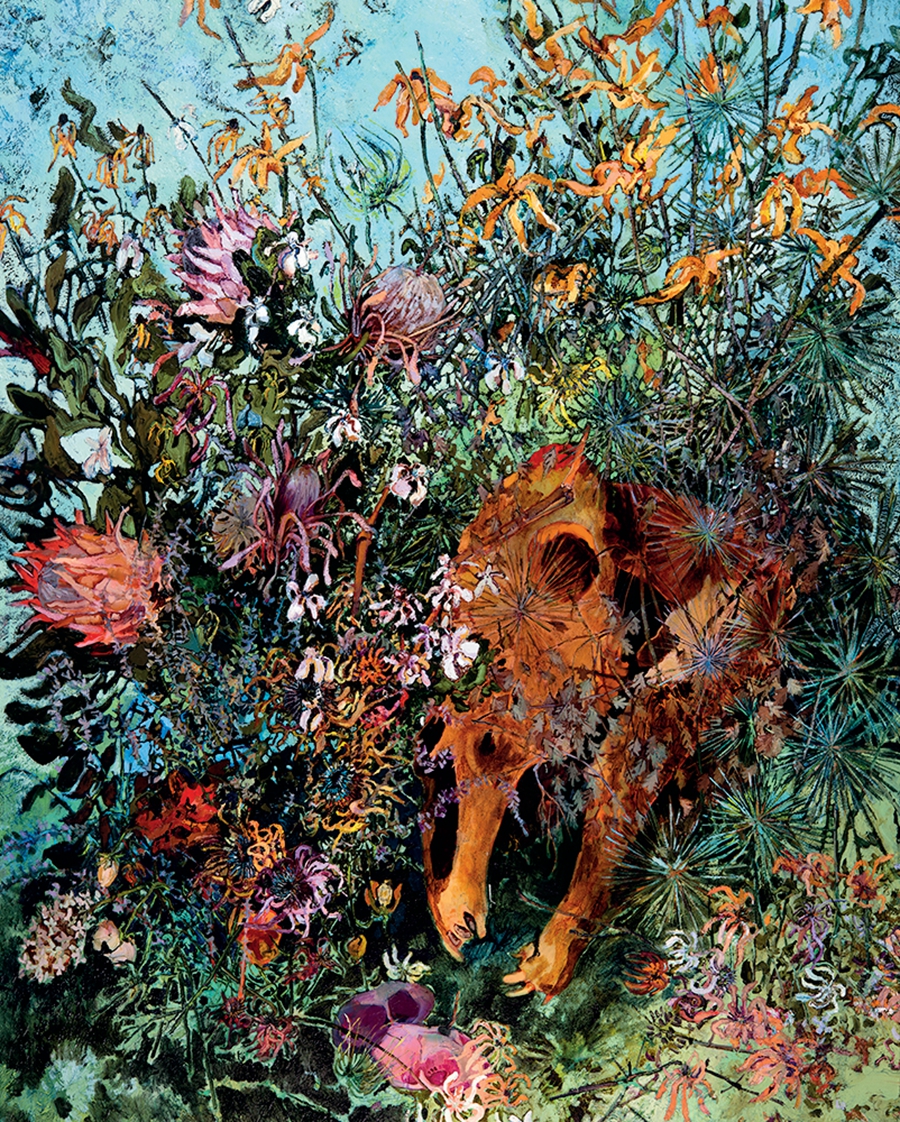 Many artworks on show are asking the audience to reflect on the seriousness of environmental problems, such as increasing droughts and rising global temperatures, and the vulnerability of human society when confronted by the crisis.
Some artists have used recycled material to show how urbanization and consumerism have resulted in producing waste that poses a major threat to nature.
"Art is a mirror of society, and art concerns itself with individual emotions. It brings surprises and creativity. It is a resistance to indifference," says Swiss artist Bernard Garo, who is participating in the biennale.
His painting, Fields of Infinite Geological Transitions, blends his country's intriguing landscapes with a study of the dangers brought by geological activities. The work depicts a colorful yet fragile scene, indicating the invisible transformation of Earth's appearance by earthquakes, erosion and tides.