Exhibition at Forbidden City showcases works by veteran oil painter
Share - WeChat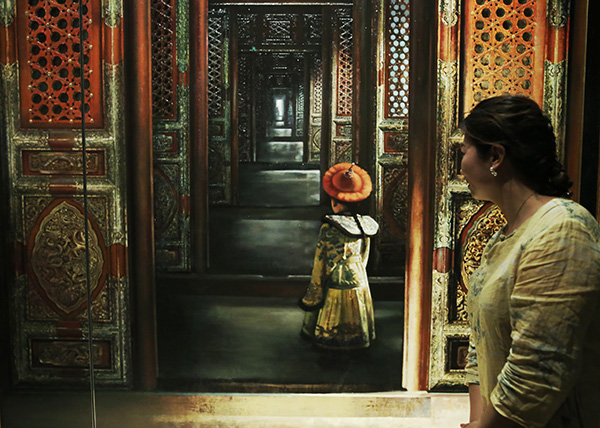 An exhibition displaying 150 representative works by veteran oil painter Jiang Guofang opened on Saturday in the Palace Museum in Beijing, China's former imperial palace from 1420 to 1911 also known as the Forbidden City.
Jiang, 68, has spent about 40 years to create oil paintings themed on the the Forbidden City to reflect the rich culture of the compound and his personal understanding of the historical vicissitudes. His works have been shown worldwide, including in Italy, Greece, Germany, the United States ,and France.
In 2004, he held an exhibtion in the Palace Museum, becoming the first modern artist ever to hold solo exhibition in the musuem.
Jiang will also donate two of the exhibits to the Palace Museum's permanent collection.
The exhibtion will run until Oct 22 in Wenhua Dian (the Hall of Literary Glory) in the museum.
Most Popular