Beloved cartoonist passes away at 89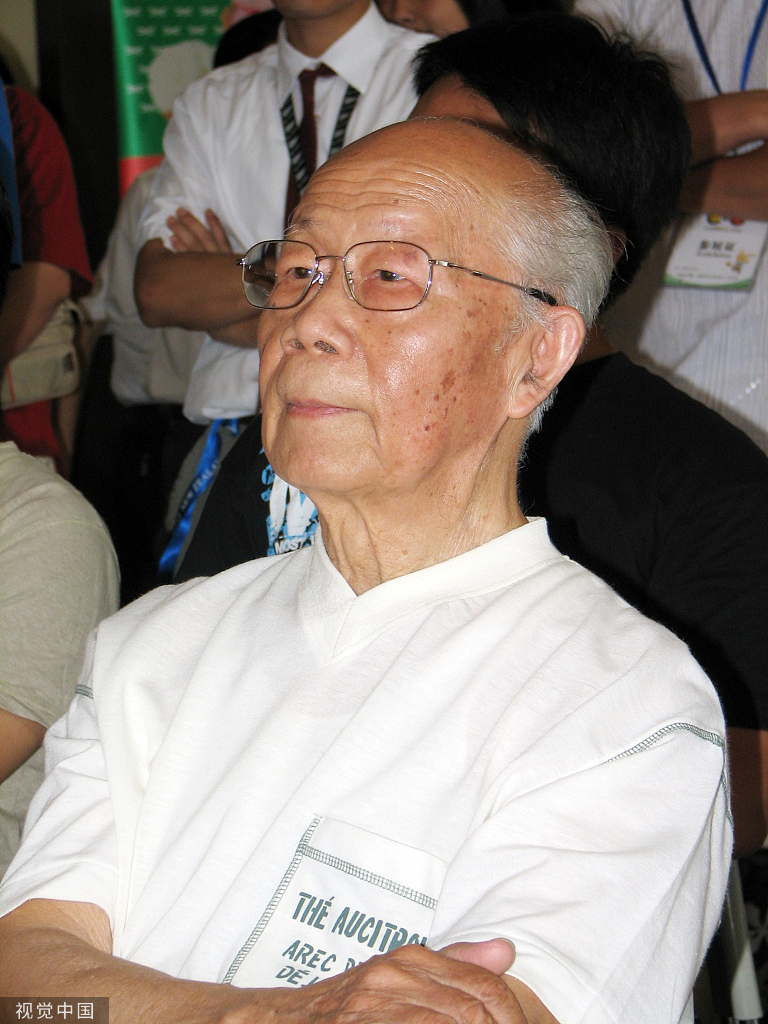 Landmark studio
Born in Singapore in 1930, Dai moved to China when he was 10. After graduating from the Beijing Film Academy in 1953, he began working with Shanghai Animation Film Studio, where he helped produce more than 30 works.
The studio, founded in 1957, and the longest-running and largest of its kind in the country, is known for creating many classic works such as The Monkey King: Havoc in Heaven in 1965 and Prince Nezha's Triumph Against Dragon King in 1979.
One of Dai's best-known works is A Deer of Nine Colors, which was released in 1981 and based on a Buddhist story illustrated in the Dunhuang cave murals in Gansu province.
In an early interview, Dai said he never expected to become an animator. He joined Shanghai Animation Film Studio because he loved watching cartoons such as Snow White and the Seven Dwarfs and Bambi. He also liked playing with children and telling them stories.
In addition to his role as a director, Dai was known as a movie designer. A memorial letter to him written by cinematographer Duan Xiaoxuan, said: "Dai designed many animation works and roles, which can be called classic nowadays. One of the most unforgettable scenes was the Black Cat Detective shooting bullets on the screen, which ended each episode."
During the 1950s and '60s, Shanghai Animation Film Studio's output was mainly based on traditional Chinese culture.
In 1956, Dai designed The Proud General for the studio, based on a traditional Chinese folk story. In 1961, Baby Tadpoles Look for Their Mother, China's first ink-and-water animated film, also designed by Dai, garnered international awards, including Best Short Film at the 14th Montreal International Film Festival in Canada in 1990.
Dai was also keen on reflecting social change in his works. For example, in his directorial debut, the short animated movie Mu Ji Ban Jia (The Hen Moves), he told the story of automated production being introduced at a chicken farm, including solar heating systems and elevators-elements that appeared in the movie.
In 1980, he directed My Friend, Little Dolphin, which tells the story of a boy and a little dolphin, with a theme of protecting animals and the environment. In 1982, the work was given a special award during the 12th Giffoni International Film Festival in Italy.
When it first appeared, Black Cat Detective, unlike Dai's other animation works, which usually included traditional Chinese cultural elements and dealt with topics such as friendship and scientific knowledge, was considered avantgarde and even controversial.
The feline sergeant-riding a motorcycle-and his colleagues fought against criminals, but the movie, which featured chase scenes, guns and gore, was criticized for its violence.
"When I started directing animation works, I was over 50. I wanted to create something contemporary and realistic for children," Dai said.
"When I read Zhu Zhixian's work, I thought it could be adapted into a cartoon series. There were many animal roles in it, such as cats, mice, white doves and pandas. The stories featuring the Black Cat Detective are about good and evil, which are simple to comprehend."
Dai also showed his drafts of the main character's image, the Black Cat Detective, to children to ask for their opinions.
In 1991, Dai retired. However, after retiring, he worked tirelessly to make cartoons for children.
Ten years ago, he based himself in Hangzhou, capital of Zhejiang province, where he mentored young animators at the China Academy of Art. Dai's father, Dai Yinglang, also taught at the academy, formerly named the Zhejiang Academy of Art.
Su Da, a director at Shanghai Animation Film Studio, said "Dai Tielang loved drinking Coca-Cola and eating cream cake. When I visited him last year, he joked with me like a child."
In 2010, Dai directed the full-length movie version of Black Cat Detective, which grossed more than 15 million yuan ($2.10 million at today's rates).
The Black Cat Detective character is still popular with audiences of different generations. It has also inspired a range of comics, movies and even video games. Many 1980s-themed restaurants use the Black Cat Detective image and the theme song from the series to attract customers longing for a touch of nostalgia.