Domestic animated blockbuster Ne Zha to sail overseas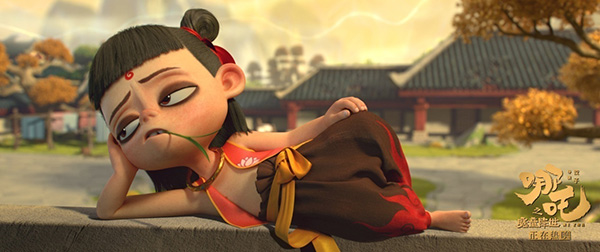 Ne Zha, China's animated blockbuster hit of the summer, is gearing up to hit North American theaters later this month, according to an announcement made by the film's producer.
Well Go USA Entertainment, a distribution label specializing in bringing top Asian film titles to US cinemas, will release the film exclusively in select 3D IMAX theaters across North America on Aug 29, followed by a nationwide expansion on Sept 6.
In addition, the film is set to hit the big screen in Australia and New Zealand on Aug 23 and 29 respectively.
"Can't believe going overseas to promote Chinese culture can also be Zhaer's mission," one popular comment read on Weibo, China's twitter-equivalent.
However, overseas Chinese in regions without a premiere date are apparently not satisfied with the news, letting off steam on social media.
"I still want to know when it will be released in Japan," one Weibo user commented.
"Why is the United Kingdom not included?" another user asked.